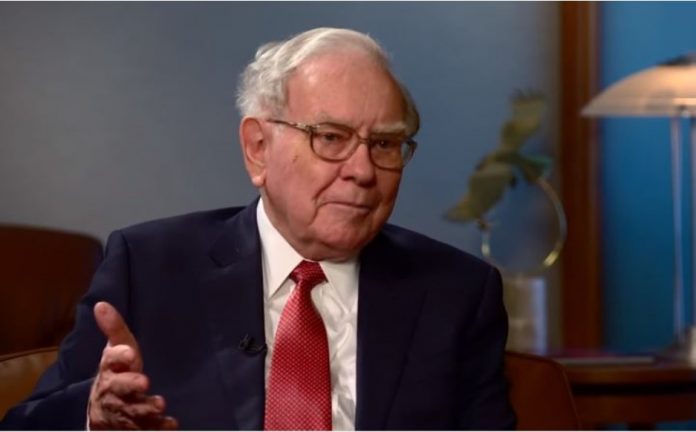 Warren Buffett's Berkshire Hathaway (NYSE: BRK.A, BRK.B) disclosed early last week that it has investments in four large pharmaceutical companies.
Buffett is betting on the industry racing to develop a COVID-19 vaccine that could help the world eradicate the pandemic and re-start economic recovery.
In its 13-F filing with U.S. Securities and Exchange Commission (SEC) for the quarter ended September 30, Berkshire Hathaway disclosed a total of $5.7 billion new investments in healthcare stocks. It includes more than $1.8 billion each in AbbVie Inc (NYSE: ABBV), Bristol-Myers Squibb Co (NYSE: BMY), Merck & Co (NYSE: MRK), and $136 million in Pfizer Inc. (NYSE: PFE).
The filing provides insight into where Buffett and his portfolio managers Todd Combs and Ted Weschler see long-term opportunities to make profits. Buffett normally handles large investments for Berkshire's $245.3 billion stock portfolio himself.
In a time when COVID-19 made us think about healthcare differently, the sector has become more efficient. It has become common for big drug companies to partner with smaller, inventive rivals, knowing full well they will need companies with scale for manufacturing and distribution.
Berkshire Hathaway's investment in healthcare is structured similarly to Buffett's more than $6 billion bets in the four largest U.S. airlines.
In April, Buffett sold his company's airline holdings, saying the pandemic had changed the industry and made its outlook too uncertain.
Buffett and his lieutenants' other investment moves
During the third quarter, Berkshire also acquired a $276 million stake in wireless phone company T-Mobile US Inc.(NASDAQ: TMUS). This move is a hint that Berkshire Hathaway is confident that the 5G could drive economic growth.
Buffett's conglomerate sold a $1.3 billion stake in Costco Wholesale Corp. (NASDAQ: COST) which benefited from the COVID-19 pandemic as people stocked up on groceries and home supplies.
Berkshire Hathaway also reduced its holdings in banks including JPMorgan Chase (NYSE: JPM) and Wells Fargo & Co. (NYSE: WFC).  Both banks have been facing regulatory scrutinies and were slapped with a number of substantial monetary penalties.
JPM Morgan Chase recently agreed to pay $25 million to resolve the allegations by the Office of the Comptroller of the Currency (OCC) that its risk management and internal controls were deficient. It also agreed to pay $920 million to resolve charges that its traders practiced spoofing to manipulate the precious metals and Treasury securities markets.
On the other hand, in February, Wells Fargo agreed to pay $500 million to settle a complaint alleging that it misled investors between 2002 and 2016. The bank also agreed to pay $35 million to resolve charges related to its investment recommendation practice.
Other new investments in the quarter included a $6 billion stake in five Japanese trading houses and a $1.5 billion wager on cloud computing company Snowflake (NYSE: SNOW).
—————————————-
Have a story you want USA Herald to cover? Submit a tip here and if we think it's newsworthy, we'll follow up on it.
Want to contribute a story? We also accept article submissions – check out our writer's guidelines here.