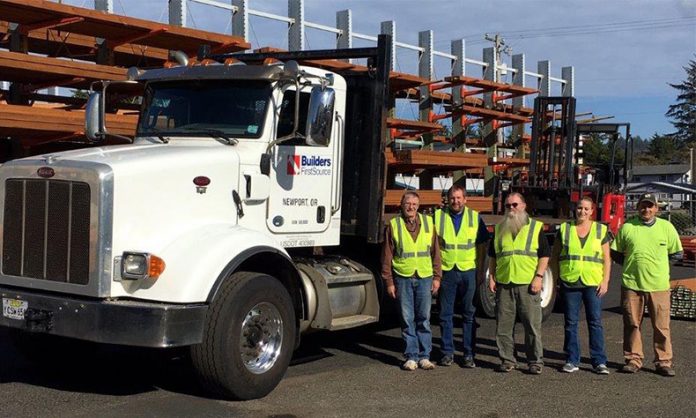 The all-stock merger of Dallas-based Builders FirstSource and BMC Stock Holdings (BMC) of Raliegh, North Carolina, has created a mega-giant building materials supplier. The deal will boost the new combined company to annual sales of $11.2 billion.
Builders FirstSource is already the second-largest building materials supplier in the U.S., and has 400 locations nationwide. BMC is much smaller with only 150 locations.
The combined deal means that the new Builders FirstSource will surpass what has been the No. 1 building materials supplier, ABC Supply Company.
According to the joint press release, "Existing Builders FirstSource shareholders will own approximately 57% and existing BMC shareholders will own approximately 43% of the combined company on a fully diluted basis. The merger is expected to be tax-free for U.S. federal income tax purposes."
The press release outlined the revised company leadership structure. "After a 90-day transition period, following the completion of the merger, Chad Crow, current Chief Executive Officer of Builders FirstSource, will retire, as previously announced and will be succeeded as Chief Executive Officer of the combined company by Dave Flitman, current Chief Executive Officer of BMC."
In January, Chad Crow had announced his planned retirement. He was with Builders FirstSource for 20 years.
The newly minted company with 26,000 employees will have a market value of $5.5 billion. The merger is anticipated to result in an annual cost savings of $140 million by year three.
The market loved all-stock deal
Builders FirstSource is now operational in 42 states, encompassing 44 of the top 50 metro areas, including most of the fastest-growing regions.
Despite the challenges of the pandemic, home building is booming across the nation. Borrowing costs have never been lower and there are fewer listings of previously owned homes.
On Thursday, shares of BMC Stock Holdings (NASDAQ: BMCH) and Builders FirstSource (NASDAQ: BLDR) were up at close 20% and 6%, respectively, with news that the two home building supply companies had finalized a merger agreement.
————————————————–
Have a story you want USA Herald to cover? Submit a tip here and if we think it's newsworthy, we'll follow up on it.
Want guaranteed coverage? We also offer contract journalism here.  Just be sure you're comfortable giving up editorial control because our journalists are dogged and will follow the story through to the conclusion. The story will be published to our exacting standards, without regard for your preferred slant.
Want to contribute a story? We also accept article submissions — check out our writer's guidelines here.