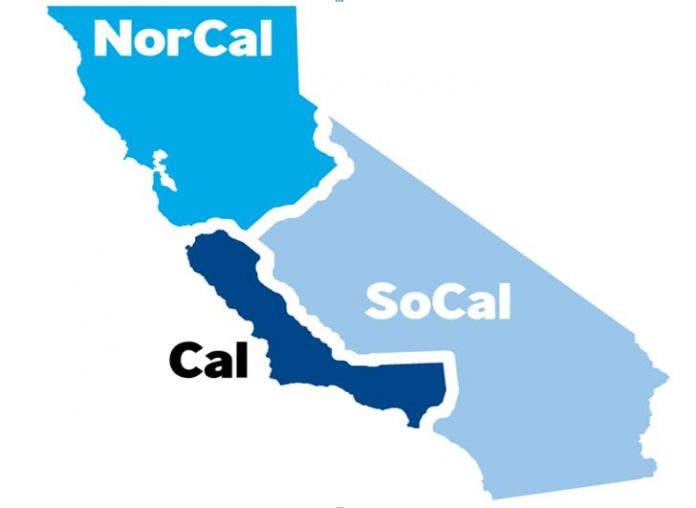 The California Supreme Court decided against a proposal to divide the state into three, which is known as the Cal 3 initiative, or Proposition 9.
In June, California Secretary of State Alex Padilla announced that the Cal 3 initiative qualified for the November ballot. The proponents of the measure obtained more than 600,000 petition signatures, surpassing the required 365,800 signatures.
Opponents Question the Validity of the Cal 3 Initiative
On Thursday, the justices of the California Supreme Court ordered Padilla to remove the measure from the November ballot.
In their ruling, the justices stated that there are significant concerns regarding the validity of the proposition. In addition, they "concluded that the potential harm permitting the measure on the ballot outweighs the potential harm in delaying the proposition to a future election."
Last week, the Planning and Conservation League filed a lawsuit to block the inclusion of the Cal 3 initiative on the November ballot. The organization argued two-thirds of the California legislature must approve the initiative, which calls for major changes in the state government's structure.
A Billionaire Should Not Be Able to Bypass Constitutional Process
"California's Constitution rightfully ensures that voters have a voice in public policy through direct democracy, and just as rightfully requires a higher threshold for sweeping changes to the basic structure of our government," said Howard Penn, executive director of the Planning and Conservation League. "If those constitutional safeguards mean anything, they should prevent a billionaire from circumventing the constitutionally required process for making such sweeping changes to our government."
On the other hand, Tim Draper, a venture capitalist and proponent of the measure, requested that the California Supreme Court reject the lawsuit. He also argued that he wasn't given enough time review the complaint against it.
"I have been given just a day or two to respond to a complex, multi-faceted attack on my constitutional right to initiative," Draper said. "This court's long history of jealously guarding the exercise of initiative power should not be cavalierly disregarded now, especially on such a truncated timetable."