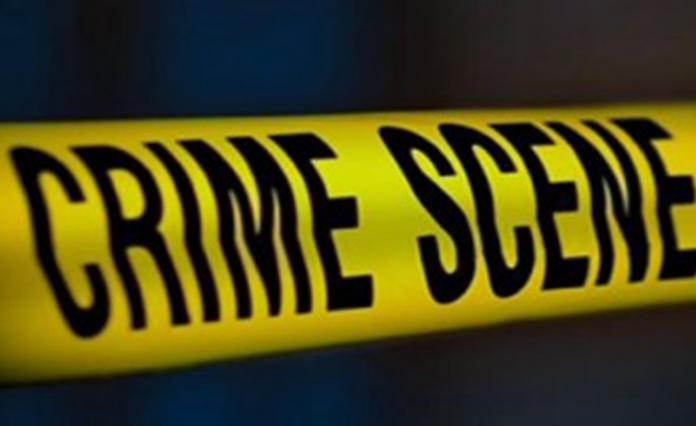 The son of a California Assemblyman's son was one of the four victims of a drive-by shooting in South Los Angeles on Sunday afternoon.
The shooting happened in the 89th Street and Hobart Boulevard in the Gramercy Park neighborhood around 4:00 p.m., according to the Los Angeles Police Department (LAPD).
Devon Gipson, the son of Assemblyman Mike Gipson, was shot on his back and suffered a fractured rib and punctured lung. He was transported to the Harbor UCLA Medical Center and underwent surgery to stop the bleeding and repair the damages caused by the bullet.
His fiancée, Jennifer Salazar was shot on the leg and was also treated at the hospital. They were walking to the neighborhood store when the shooting occurred.
Gary Moody, a 55-year-old resident of Inglewood suffered a gunshot on the head and died on the scene.  Another male victim sustained a gunshot in the arm, according to the LAPD.
The suspects in the shooting remain at large and their motive for committing the crime is still unknown.
Assemblyman Gipson is a strong advocate against gun violence
In a statement, Assemblyman Gipson said, "As a father, the news of my son being shot was devastating to myself and my family. I rushed to the hospital not knowing his condition. I thank God that he is recovering and pray for the loved ones of the other victim who lost his life. As a legislator, I know that too often many families experience similar scenarios on a regular basis. This must stop."
He added, "No one is exempt from gun violence. Bullets don't discriminate; senseless gun violence plagues our communities, leaving nothing but pain in its path. My family and others feel that pain. I have always been a strong advocate against gun violence. It was personal before and it's certainly even more so now."
Assemblyman Gipson is among the California lawmakers who are strongly fighting for policies to stop gun violence. He is the author of AB 897, which requires the sale of firearm precursor parts to be conducted by or processed through a licensed firearm precursor part vendor.
"I intend to continue to fight against gun violence with increased vigor, meeting with colleagues, local officials, stakeholders, and residents. No tears, no fear," said Assemblyman Gipson.