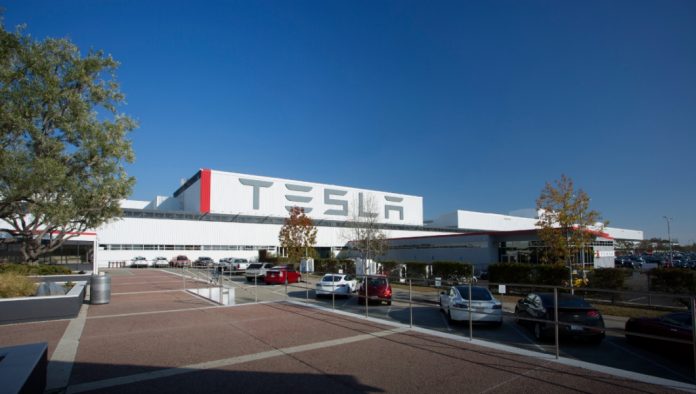 Tesla (NASDAQ: TSLA) employees are exempted from California Governor Gavin Newsom's new limited stay at home order to curb the spread of  COVID-19 across the state.
The California Department of Public Health (CDPH) considers Tesla employees "essential workers" since the company is a manufacturer of electric vehicles. It means the automaker will be able to continue its operations at its factory in Fremont while implementing its existing COVID-19 health safety policy.
"The Limited Stay at Home Order does not apply to these employees as they are deemed essential workers – manufacturing is listed as an essential workforce. You can find more here. The Critical Manufacturing Sector identifies several industries to serve as the core of the sector including Transportation Equipment Manufacturing Products. While operating, this sector must follow industry guidance for manufacturing," said the CDPH to CNBC in response to its inquiry about Gov. Newsom's new restrictions particularly the curfew.
In July, the CDPH issued guidance for manufacturers "to support a safer lower-risk environment for workers."
California's designation of Tesla employees "essential workers" provides relief for the automaker given its goal of 500,000 deliveries this 2020. Last year, it delivered around 367,500 electric vehicles. Achieving its current goal remains a challenge even if started operating its factory in Shanghai, China.
The number of people getting infected with COVID-19 is rapidly increasing in the United States including in California. Tesla CEO Elon Musk revealed on November 14 that he "likely" had a "moderate" case of the virus since he is experiencing symptoms such as a minor cold.
Am getting wildly different results from different labs, but most likely I have a moderate case of covid. My symptoms are that of a minor cold, which is no surprise, since a coronavirus is a type of cold.

— Elon Musk (@elonmusk) November 14, 2020
 California imposes curfew on non-essential business and personal gatherings
Gov. Newsom's new limited stay at home order will start on Saturday, November 21. The order requires non-essential businesses and personal gatherings to stop between 10 p.m. and 5 p.m. in purple tier counties that have the highest rate of COVID-19 positive cases and hospitalizations.
In a statement, the California governor said, "The virus is spreading at a pace we haven't seen since the start of this pandemic and the next several days and weeks will be critical to stop the surge. We are sounding the alarm. It is crucial that we act to decrease transmission and slow hospitalizations before the death count surges. We've done it before and we must do it again."
On the other hand, California Acting Public Health Officer Eric Pan said, "We are asking Californians to change their personal behaviors to stop the surge…It is especially important that we band together to protect those most vulnerable around us as well as essential workers who are continuing their critical work amidst this next wave of widespread community transmission across the state. Together we prevented a public health crisis in the spring and together we can do it again."
—————————————-
Have a story you want USA Herald to cover? Submit a tip here and if we think it's newsworthy, we'll follow up on it.
Want to contribute a story? We also accept article submissions – check out our writer's guidelines here.