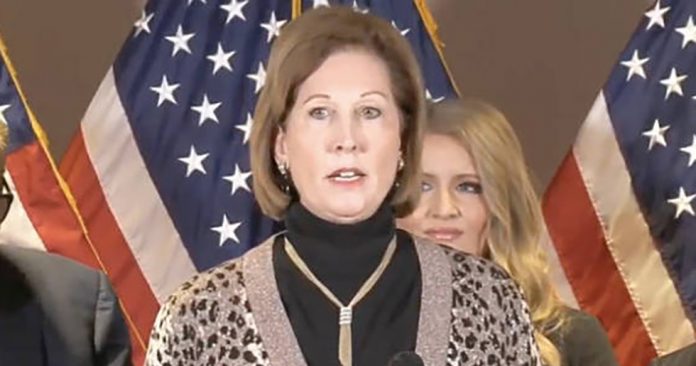 Sidney Powell, one of the main attorneys for the campaign of President Donald Trump, said she has stone cold evidence of vote manipulation in the 2020 presidential election.
The attorney appeared on "Examining Politics," a podcast by The Washington Examiner, with host Larry O'Connor and said it would be "criminal" of her not to come forward with the evidence she has, Townhall reported.
For all the reports that the Trump campaign legal team has no evidence, Powell said she has photos of votes being manipulated in real time.
"It is terrifying, and it is a huge national security issue," she said. "Why the Department of Justice and FBI have not done something, Dominion is closing its offices and moving. No doubt they're shredding documents. God only knows what else. More than 100 Dominion people have wiped any connection with Dominion off the internet."
She said she also has witness testimony of military ballots for President Donald Trump being discarded and military votes for former Vice President Joe Biden being counted.
"I'm essentially staking my personal and professional reputation on these allegations, and I have no hesitation from what I've seen in doing so," she said. "In fact, I think it would be irresponsible if not criminal of me not to come forward with it."
She also said that she is not intimidated by the idea that Dominion could sue her. In fact, she said, she would like them to so they could have discovery.