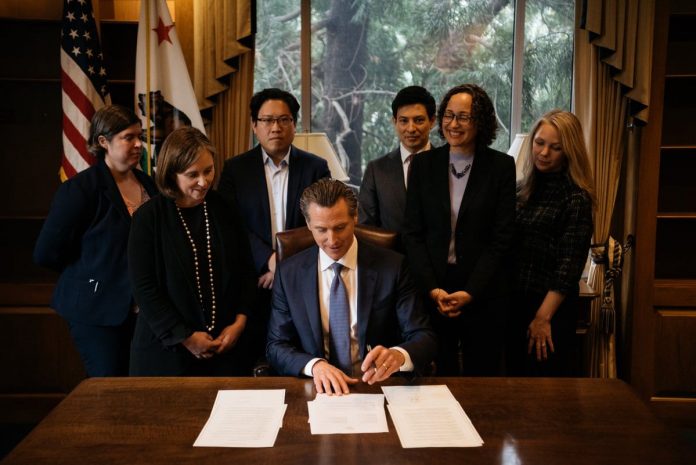 Governor Gavin Newsom announced actions and proposals to lower the cost of healthcare and prescription drugs—a key part of his "California for All" agenda.
Newsom knows that the rising costs of healthcare and prescription drugs are among the primary concerns of Californians.
"No state has more at stake on the issue of health care. California must lead. We will use our market power and our moral power to demand fairer prices for prescription drugs. And we will continue to move closer to ensuring health care for every Californian," said Newsom in a statement.
In his first day of office, he signed an executive order to create a single-payer system for prescription drugs.
Under the executive order, the state's Department of Health Care Services will be responsible for negotiating the pricing of prescription drugs for all 13 million Medi-Cal beneficiaries. Currently, the department is negotiating only for two million Medi-Cal beneficiaries.
Additionally, state agencies will purchase prescription drugs together instead of negotiating with pharmaceutical companies separately. All Californians including private employers will be able to join public purchasers in the price negotiations for prescription drugs.
The governor also signed another executive order to establish a California Surgeon General, who will lead in addressing the root causes of serious health conditions.
Newsom wants to expand Medi-Cal to undocumented young adults
In his budget, Newsom will propose expanding Medi-Cal to undocumented young adults who meet the programs eligibility requirements.
Currently, the state's Medi-Cal program is providing health coverage for undocumented children. The governor believes that undocumented young adults should not worry about losing their health coverage when they turn 19.
Newsom also intends to reinforce the Affordable Care Act (ACA) and expand the health care law's financial subsidies. His budget will provide financial assistance to individuals earning up to $72,840 and families of 4 earning up to $150,600.
Right now, individuals earning more than $48,000 a year or a family of four earning more than $98,000 don't qualify for financial help under the ACA.
In his budget, the governor will propose reinstating ACA's individual mandate at the state level to pay for the increased financial subsidies. The Congress repealed ACA's individual mandate.