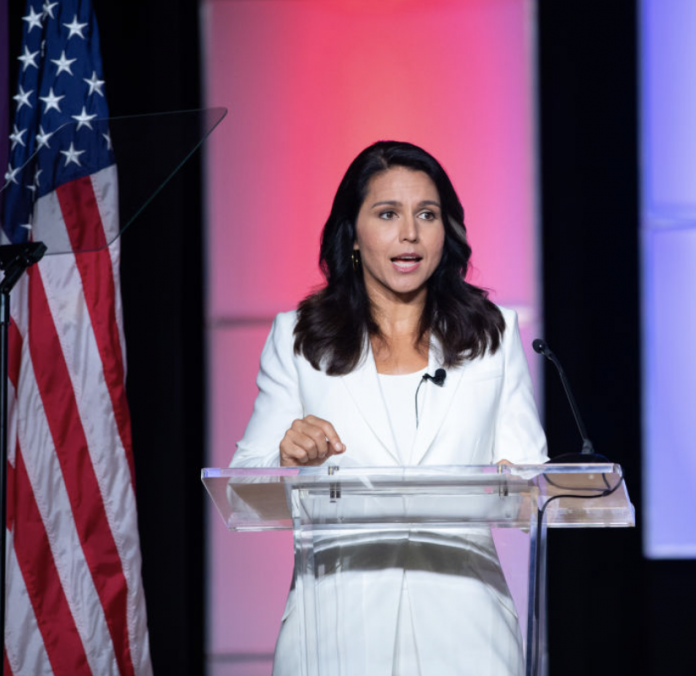 In recent years, big tech platforms such as Google, Twitter, Facebook, etc. have come under fire. The greatest and most frequent complaints involve reports of censorship, notably censorship of right-wing online users.
People who support President Trump or otherwise harbor conservative leanings have reported experiences involving video demonetizations, account suspensions, subjection to shadowbans, and even outright de-platforming. As this matter continues to arise in conversations, big tech is pushing back against these claims.
However, conservative Americans are not the only ones to speak out about censorship. As a matter of fact, Hawaii congresswoman and 2020 Democrat Tulsi Gabbard filed a lawsuit against Google for censorship.
Earlier this week, a California judge tossed out Gabbard's lawsuit; however, it still remains a relevant point in the conversations about online censorship.
Everything to Know About Gabbard's Lawsuit Against Google
Gabbard hit Google with a $50 million dollar suit after the platform temporarily suspended her advertisement account. This suspension notably occurred after Gabbard shredded Kamala Harris on the Democrat debate stage regarding the latter's actions as a prosecutor.
In her suit against Google, the Hawaii congresswoman presented documentation and evidence of Google's overall political leanings in addition to recordings of employees complaining about Trump's election in 2016; emails of Google attempting to block Breitbart News, a conservative outlet, from receiving ad revenue were also included.
Ultimately, Gabbard stated that Google's suspension of her advertisement account served as a violation of her free speech rights. Moreover, the 2020 Democrat pointed out the vast power of Google, stating that the company has enough weight to completely derail a presidential contender if they so choose.
A federal judge has rejected a lawsuit in which Tulsi Gabbard accused Google of temporarily suspending her presidential campaign ads due to political bias — noting that the online search giant is not a government entity bound by the First Amendment. https://t.co/9Brc0qGSMg

— Natasha Bertrand (@NatashaBertrand) March 4, 2020
Despite the aforementioned points, California Judge Stephen Wilson ultimately honored Google's appeal to scrap Gabbard's suit. In the end, Wilson determined that the manner in which the tech company chooses to operate is not "in any way equivalent to a governmental regulation of an election."
It's also worth noting that Google reinstated Gabbard's advertisement account after six hours of termination. The tech company is chalking up the temporary suspension to an automated system error.
—
Tulsi Gabbard is not the first person to take legal action against Google for perceived violations of free speech rights. PragerU, a conservative non-profit, also hit Google with a lawsuit a few years back.