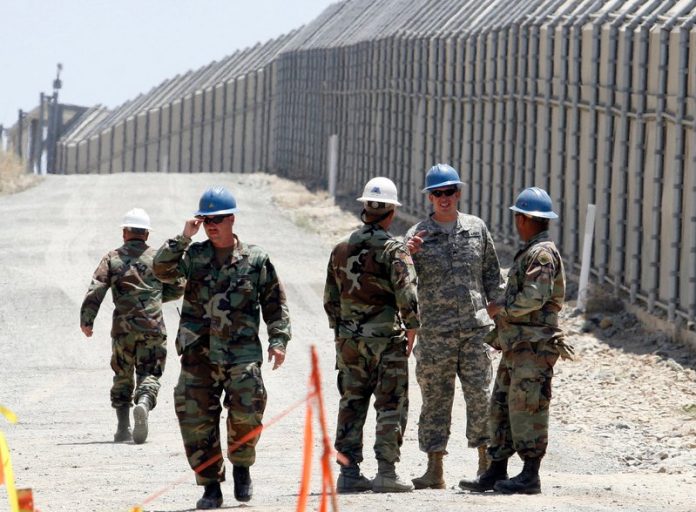 Two California officials denied reports indicating that the state rejected the Trump administration's request to send National Guard Troops to the border.
On Monday, media outlets reported that Gov. Brown turned down the terms of the initial deployment of National Guard troops to the US-Mexico border.
Ronald Vitiello, Acting Deputy Commissioner for U.S. Customs and Border Security, told reporters that Gov. Brown "determined that what we asked for is unsupportable.."
On the other hand, Robert Salesses, Deputy Assistant Secretary of Defense for Homeland Defense Integration, said they asked California to deploy 237 National Guard troops to perform certain duties. Some of the tasks include fixing and maintaining vehicles, manning surveillance cameras to report suspicious activity to U.S. Border Patrol agents, operating radios, and providing "mission support."
However, the state rejected the request because the troops will perform duties "too closely tied to immigration," according to AP News citing unnamed federal government officials.
Federal government hasn't responded to California's decision to deploy 400 National Guard troops
A spokesperson for Governor Jerry Brown's Office and commander for the state's National Guard said the reports were "inaccurate."
In an interview with NBC 7, California National Guard Lt. Col. Tom Keegan, said, "State officials have not rejected anything since the governor responded to the federal government last Wednesday. He added, "The federal government has not yet responded. The next step is for the federal government to respond by signing the Memorandum of Agreement."
On Wednesday, Gov. Brown agreed to deploy additional 400 National Guard troops statewide. The governor's decision was in response to the request of DHS Sec. Kirstjen Nielsen and Defense Sec. James Mattis.
Gov. Brown made it clear that the California National Guard troops will help combat transnational crime. They will not enforce federal immigration laws.
Pres. Donald Trump praised Gov. Brown's decision. He tweeted that the California governor did the right thing for the safety of the United States.
California Governor Jerry Brown is doing the right thing and sending the National Guard to the Border. Thank you Jerry, good move for the safety of our Country!

— Donald J. Trump (@realDonaldTrump) April 12, 2018