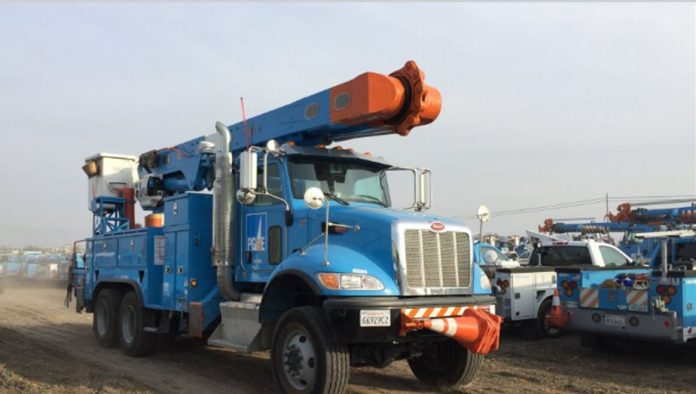 A California regulatory commission launched an investigation into investor-owned utilities over the power outages that affection over a million customers across the state.
On Wednesday, the California Public Utilities Commission (CPUC) announced its formal investigation into Pacific Gas & Electric Company (PG&E), Southern California Edison Company (SCE), San Diego Gas & Electric Company (SDG&E), Liberty Utilities/CalPeco Electric (Liberty), Bear Valley Electric Service and Pacific Power.
CPUC wants to find out if PG&E and other utilities complied with its regulations
The state regulator wants to determine whether PG&E and other investor-owned utilities prioritized safety and complied with its regulations and requirements when it implemented the Public Safety Power Shutoffs (PSPS) in September and October.
Additionally, the CPUC stated that its investigation will "serve as forum to gather evidence to evaluate both the effectiveness and impacts of all phases of the PSPS events."
The CPUC said it will ensure that it will take action to hold the investor-owned utilities accountable if their actions related to recent power outages resulted in violations of statutes or its rules and regulations.
In a statement, Commissioner Genevieve Shiroma, said, "It is important for the CPUC to determine if the utilities complied with using Public Safety Power Shut-offs as a last resort, and to collect the knowledge gained towards any revisions needed for next year. It is essential that our protocols and the utilities' practices provide the best service and protections for customers in the face of wildfires."
The state's investor-owned electric utilities, notably PG&E, SCE, and SDG&E implemented power outages in September and October during the extremely dry, hot and windy weather conditions to reduce the risk of electric system damages that could start wildfires.
Last month, PG&E's consecutive power outages alone affected almost 1.1 million customers in multiple counties. The company suffered sharp criticisms over the preemptive blackouts. Critics said the company's decision threatened people's lives.
Gov. Gavin Newsom said PG&E's "long and widespread blackouts highlighted their culture of ineptitude – a behemoth that was slow to act and resistant to change." He warned that the state could step in and restructure the company if it fails to quickly exit bankruptcy.