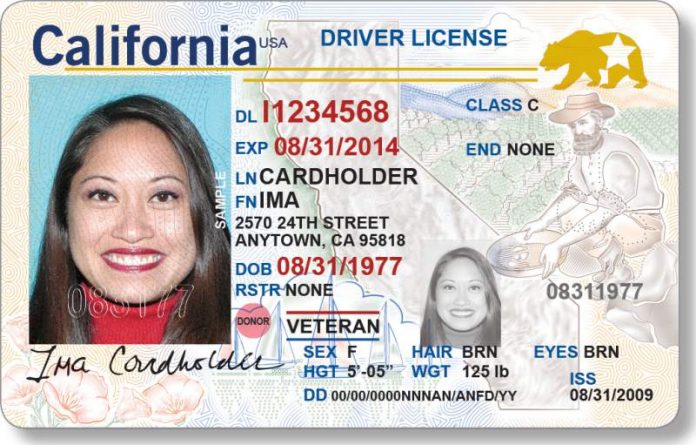 The California Department of Motor Vehicles (DMV) is now offering new driver's licenses or ID cards that comply with the REAL ID Act.
In 2005, the Congress passed the REAL ID Act in response to the 9/11 terrorist attacks. The law set security standards for state driver's licenses and ID cards acceptable for official purposes. The Department of Homeland Security (DHS) administers the implementation of the law.
Starting on October 1, 2020, the federal government will require REAL ID compliant driver's licenses or ID cards to pass a TSA checkpoint at airports, visit military bases or other secure federal buildings.
According to the California DMV, people can still use their current driver's licenses or ID cards to board an airplane, enter military bases, and most federal facilities until 2020.
In addition, the agency clarified that applying for a REAL ID compliant driver's license or ID card is optional. People can also use their valid U.S. Passport, Passport Card, Permanent Resident Card, military ID or other federally approved identification to board an airplane and access secured federal facilities.
Furthermore, the California DMV said, "You do not need a federal compliant REAL ID driver's license or ID card to:
Drive a vehicle
Apply for or receive federal benefits (Veterans Affairs, Social Security Administration, etc.)
Enter a federal facility that does not require an ID such as a post office
Visit a hospital or receive life-saving services
The agency is offering REAL ID compliant driver's licenses/ ID cards and Federal Non-Compliant driver's licenses/ID cards.
Californians who want to have a REAL ID compliant driver's license or ID cards must do the following:
Make an appointment to visit a field office on or after January 22, 2018.
Provide proof of identity, such as a U.S. birth certificate, U.S. passport, employment authorization document, permanent resident card or foreign passport with an approved form I-94.
Show a California residency document.
Present proof of your Social Security number.