The multiple wildfires in California caused more than $1.04 billion in insured losses, according to the state's Department of Insurance.
According to the agency, the figure is a preliminary estimate based on the data submitted by eight insurers. Tens of thousands of policyholders are filing claims for damaged commercial and residential structures, personal& commercial vehicles, and agricultural equipment.
The California wildfires took the lives of 42 people and destroyed around 7,000 structures. Since October 8, the California Department of Forestry and Fire Protection (Cal Fire) responded to 250 new wildfires. More than 245,000 acres have been burned.
Authorities already lifted most of the mandatory evacuations. However, there are still more than 15,000 evacuees waiting to go home.
Based on the preliminary loss data, there are 601 claims for commercial property, 4,177 claims for partial residential losses. The claims for total residential losses are 5,449 and renters/condo losses are 35. Over 3,000 policyholders filed claims for auto, 83 for commercial vehicle, 150 for agricultural equipment and 39 for boat losses.
California Insurance Commissioner ask insurers to expedite claims processing
In a statement, Insurance Commissioner Dave Jones, said, "Behind these numbers are thousands of people who've been traumatized by unfathomable loss. We must do all we can to ease their pain and help them recover and rebuild."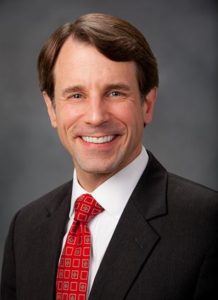 Last week, Jones asked insurers to expedite the processing of claims and cut red tape. He also asked them do everything they can to help policyholders, who may have little or no documentations they normally require.
Additionally, signed a declaration of emergency allowing insurers to tap out-of-state claims adjusters from their offices. The action will effectively expand their claims adjuster workforce.
Furthermore, Jones warned consumers against scammers. He reminded them to check the license of a contractor soliciting business. All they need to do is visit the Contractors State License Board (CSLB) website.
According to him, people are vulnerable. Unfortunately, "scam artists or others "will flow into an area to take advantage of people." He deployed a team of detectives in areas affected by the wildfires to prevent scams.
Moreover, Jones dispatched his consumer services team to every local assistance center to help consumers begin the claims process.
The California Insurance Department expects the amount of insured losses to climb as more wildfire victims file claims.