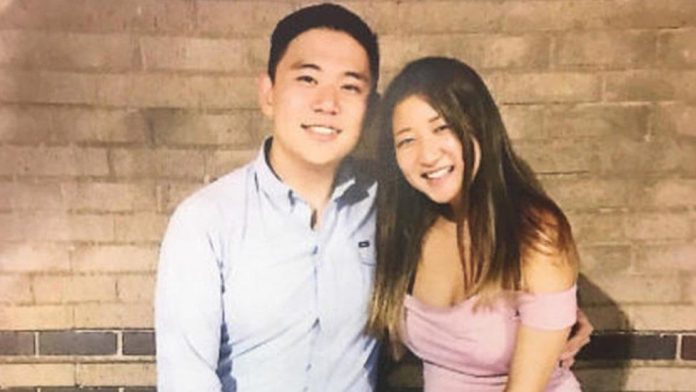 Inyoung You, 23 plead guilty to involuntary manslaughter. She changed her plea from not guilty, in order to avoid jail time. Prosecutors allege the woman waged a campaign of abuse against her boyfriend leading to his 2019 suicide.
Alexander Urtula died on the day he graduated from Boston College in May 2019.
Ms. You is a naturalized US citizen who was born in South Korea. You, a former student of Boston College, is accused of encouraging her boyfriend to kill himself via text.
She was charged shortly after his death and changed her plea to guilty of manslaughter on Thursday.
You reached a plea agreement with Suffolk County District Attorney Rachael Rollins that means she does not face any time behind bars. She was sentenced to a two-and-a-half-year suspended jail sentence and 10 years of probation.
The agreement includes doing community service and getting mental health treatment. And she is not allowed to financially profit from the case.
Campaign of Abuse caused the death
Between March and May 2019, the woman and Mr. Urtula texted each other 75,337 messages. Over  47,000 were sent by Ms. You.
District Attorney Rollins claims that the texts were a campaign of abuse that led to the suicide. "You repeatedly told the victim that he should kill himself or die and waged a campaign of abuse that stripped the victim of his free will," Rollins said.
One of the texts  told Urtula to do "everyone a favor and go f***ing kill yourself, you're such a f***ing stupid ass worthless shit." 
Rollins said that Urtula's "suicidality began only as a result of Ms. You's near-constant abuse." 
"Words matter," Rollins' statement said, "Demeaning language, ridicule, and verbal abuse can deeply impact people." 
Urtula family speaks out
The Urtula family read a statement in court describing driving to Boston for a day celebrating their son's graduation and instead of finding themselves planning his funeral.
"We bear no feelings of anger or reprisal. We believe that time will take us through in the moments we mourn and celebrate his life," the family said.
Early in the case, the defendant released some of the text messages. In those texts, she did try to stop Urtula. And she also alerted Urtula's brother in the moments before his death.
Ms. You was given the opportunity to speak in court, but declined. Her lawyer Steven Kim said she was "very distraught." And he added that she is a wonderful woman "who has deep, deep remorse."