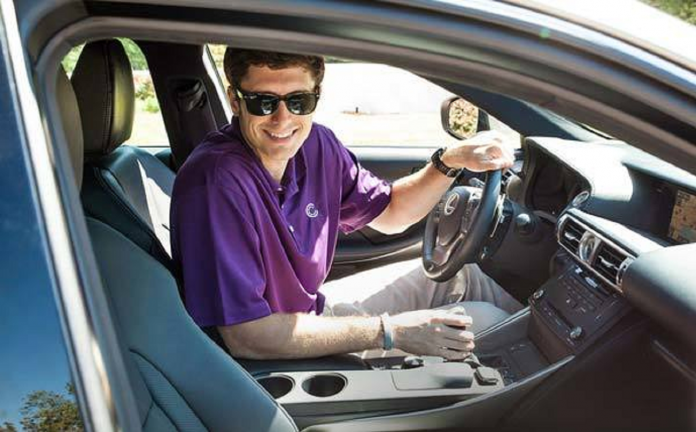 Software and entertainment companies pioneered the path of offering goods as a subscription service. Now, car dealers are rolling out plans that allow users to switch vehicles whenever they want.
How does it Work?
For a monthly fee, you get a new or used car to drive, insurance coverage and maintenance. It's different from a lease because you don't need to keep one vehicle for any length of time. The idea is gaining traction among those who don't want to own a car or who drive the same car for an extended period.
Steve Barnes is one such person. He's a video producer who enjoys driving many different vehicles.
"It feels like Christmas morning every time they bring me a new car," Barnes says.
The "they" he's referring to is Clutch Technologies operating in the Atlanta area.
What Does it Cost?
Ford operates a subscription service through its Canvas subsidiary. It started about 16 months ago and offers both Ford and Lincoln models in San Francisco and Los Angeles. So far, thousands of people have signed up for the service.
"People are generally changing the way they are working, they are changing the way they are living and they are generally changing the way they are consuming things," said Canvas CEO Ned Ryan. "Subscriptions are going to be a very large and growing share of how people consume automobiles."
The price for Canvas' service varies by what you're driving. If you wanted to drive a Ford Fiesta, for example, it might cost you as little as $379 per month. A Lincoln Navigator costs $1,125 per month.
Like a lease, you can only drive a limited number of miles before having to pay extra. The above prices cover driving 500 miles. If you want to drive up to 850 miles, you can pay another $35 per month. You can also pay an extra $100 per month for unlimited miles.
Why are People Opting for Subscription Car Service?
Canvas CEO Ned Ryan said that people subscribe to his service when they don't want to commit to a car purchase or a multi-year lease program. They like the freedom of a monthly subscription cost that they can cancel at any time.
Liz Dreskin from San Rafael, California said that she used Canvas to get a car to drive while her college-age children were home. Her children then used her personal vehicle.
BMW, Porsche, Mercedes-Benz and Cadillac also offer subscription services to allow drivers to try out different models of luxury vehicles.
Barnes uses Clutch so that he can drive an SUV when he has his daughter and a sports car when it's only him and his wife. His subscription costs him about $1,400 per month, but he says it's worth it because he gets to drive so many different vehicles.
He said, "I am definitely a 'tech head' who had always fantasized about being able to get whatever car you want."