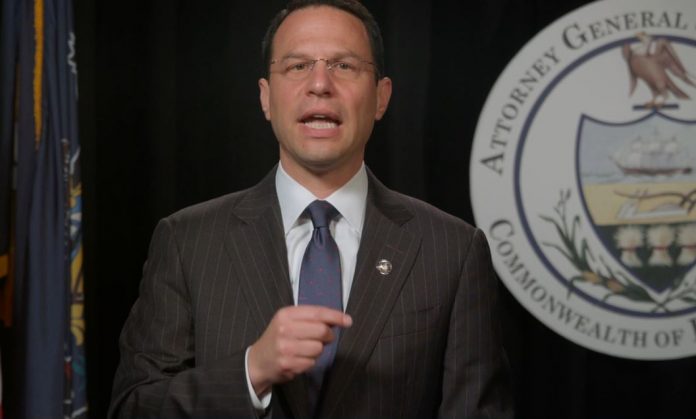 Chesapeake Energy Corporation (NASDAQ: CHK) agreed to settle the gas drilling royalties lawsuit filed by the Pennsylvania Attorney General's Office.
On Monday, Attorney General Josh Shapiro announced the settlement agreement with Chesapeake Energy, the second-largest natural gas producer in the United  States.
According to AG Shapiro, the settlement ensures better protections for Pennsylvania landowners going forward.
Details of the lawsuit against Chesapeake Energy
In 2015, the Pennsylvania Attorney General sued Chesapeake Energy for allegedly engaging in deceptive and unfair business practices in securing natural gas leases. AG Shapiro also accused the company of improper payment of royalties to landowners.
In 2016, AG Shapiro amended the lawsuit and added Anadarko Petroleum (NYSE: APC) as a defendant. He accused both companies of violating the Unfair Trade Practices and Consumer Protection Law (UTPCPL) by allocating markets to secure leases.
Chesapeake Energy filed preliminary objections to the lawsuit. In 2017, the Bradford County Court of Common Pleas rejected the company's objections. The court ruled that the companies oil and gas leasing practices are subject to the (UTPCPL). The court also found that the lawsuit was in the public interest.
In 2019, the Commonwealth Court of Pennsylvania denied the company's appeal.  Chesapeake once again suffered a defeat after the state's Supreme Court rejected its appeal last year.
The settlement will end Chesapeake Energy's abusive business practices
Under the settlement agreement, Chesapeake Energy is required to:
Provide an opportunity to Pennsylvania landowners with Chesapeake leases to obtain better payment of royalties going forward;
Stop offering leases that contain "market enhancement" clauses or "ready for sale or use" clauses to Pennsylvania landowners;
Hire an Ombudsman to investigate individual claims, selected by AG Shapiro and Chesapeake, to review and respond to landowner complaints;
Allow the Pennsylvania OAG access to Chesapeake's books and records to ensure compliance with the settlement agreement;
Provide clear, transparent pricing information on their website, as well as an annual report to the Pennsylvania OAG detailing royalty payments; and
Pay landowners $5.3 million in restitution and $350,000 to the OAG towards its costs and fees.
In a statement, AG Shapiro said, "The bottom line here is that this settlement will end the abuse from Chesapeake and allow landowners to take a new lease with no deductions."
He added. "This case is about standing up to powerful interests when they try to take advantage of people. And it's about my duty, as the Attorney General of this Commonwealth, to uphold the law and apply it."
Have a story you want USA Herald to cover? Submit a tip here and if we think it's newsworthy, we'll follow up on it.
Want to contribute a story? We also accept article submissions — check out our writer's guidelines here