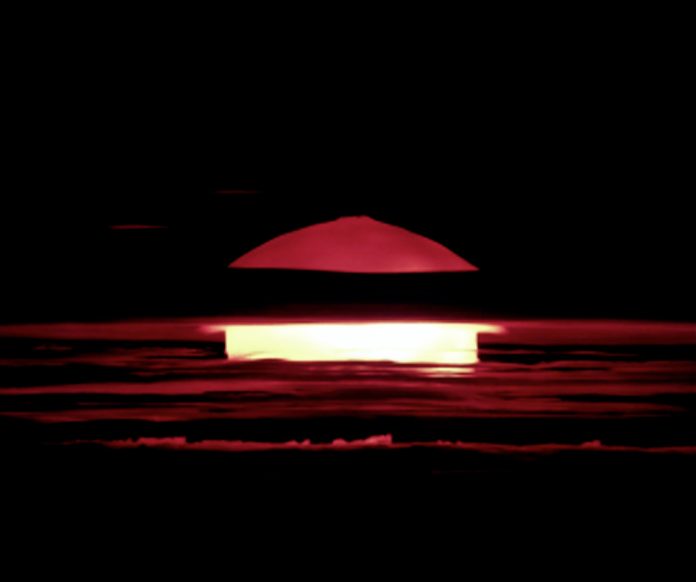 China plans to double the size of its nuclear stockpile, including intercontinental ballistic missiles capable of reaching the U.S., said a Pentagon report on Tuesday.
This marks another point of contention in U.S-China relations as the Trump administration continues to double down on sanctions of Chinese officials and corporations tied to the South China Sea and China's expansion efforts.
That said, the Pentagon has made it clear that the U.S. dwarfs China in nuclear capability, with over 3,800 active nuclear warheads. For China, this is yet another example of Chinese power projection through military strength.
According to the Pentagon, China has a nuclear stockpile in the "low 200's," marking the first time the Pentagon has ever shared government estimates on China's nuclear stockpile.
As China continues to ramp up its stockpile, the Trump administration has worked to get China to agree on a trilateral pact between the U.S., China, and Russia to limit nuclear expansion between the countries.
The Chinese have declined to sign the treaty, claiming that their nuclear stockpile is too small for them to participate in the deal. This response follows reports that a senior Chinese official said China would be open to an agreement if the U.S. reduces its stockpile to the same levels as China.
The Pentagon's growth projections are based on reports that Beijing has ramped up nuclear material acquisition, effectively accelerating the growth of the Chinese nuclear program. China has made it abundantly known that it intends to surpass the U.S. as the sole hegemonic power in the globe as early as 2049.
Of course, a lot can happen between now and then. For one, China has lost credibility on the world stage following the COVID-19 pandemic, which President Trump has referred to as the China virus, a major PR blow for the communist country.
Also, China has been targeted by Western Europe and the U.S. with sanctions for its actions against Hong Kong and the genocide of the Uighur's.
————————————————–
Have a story you want USA Herald to cover? Submit a tip here and if we think it's newsworthy, we'll follow up on it.
Want guaranteed coverage? We also offer contract journalism here.  Just be sure you're comfortable giving up editorial control because our journalists are dogged and will follow the story through to the conclusion. The story will be published to our exacting standards, without regard for your preferred slant.
Want to contribute a story? We also accept article submissions — check out our writer's guidelines here.