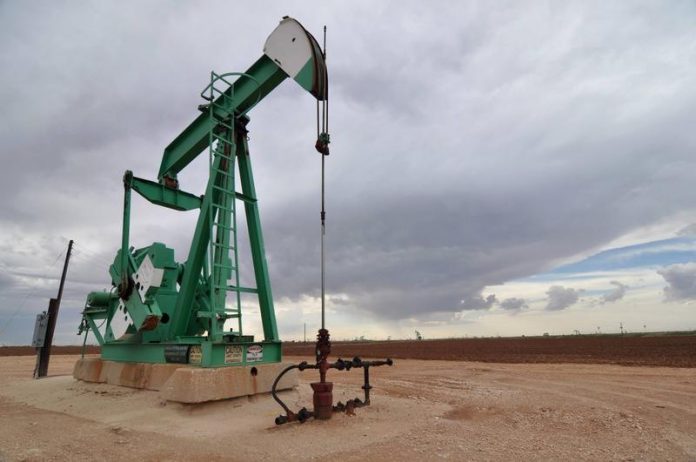 The coronavirus economy is devastating the oil and gas industry. And it looks like there may be a lot to clean up before the economy gets better.
So-called "orphan" oil and gas wells, which have been abandoned by defunct companies that cannot pay to plug them, are a growing problem in many states thanks to a recent slump in energy prices that has forced marginal operators out of business.
At last count over 30 oil and gas companies went bankrupt in North America from January through July 2020 according to Haynes and Boone, LLP, a legal firm that specializes in the oil and gas industry and tracks the energy sector's bankruptcy filings.
Taxpayers left with the headache
Taxpayers of several states could be saddled with major cleanup costs for idle and orphan wells if a bankrupt oil and gas company is unable to reorganize.
Some oil-producing states have been concerned with orphaned wells for a long time. Texas, Oklahoma, and Wyoming all have state-sponsored active plans to cap off orphan wells that dot the landscape, but there never seems to be enough money to cap them all.
Nobody knows how many orphan and abandoned drilling sites litter the landscape of farms, forests, and backyards nationwide, but the U.S. Environmental Protection Agency estimates there are more than a million of them.
Unplugged wells can leak methane, an explosive gas, into neighborhoods and leach toxins into groundwater. Methane leaks can cause explosions.
Two new California laws aimed at increasing state regulators' ability to hold petroleum companies accountable for the costs of plugging and cleaning up their wells could get their first real test with the California Resources Corporation (CRC) bankruptcy and restructuring. 
Democrats and some Republicans have begun pushing for a federal government-funded pool of money to address the pollution flowing from the country's potentially millions of orphan wells. 
Federal rescue unlikely with rescue bill failure
On July 1, 2020, the Democrat-controlled U.S. House of Representatives passed a $1.5 trillion bill that wrapped up COVID-19 relief and infrastructure spending. It includes $2 billion that they say would put unemployed oil workers back on the job plugging orphan wells.
Although the $2 billion would barely make a dent in the problem, several states like the idea of Federal money subsidizing the clean-up. 
"It's a win for the environment, it's a win for states, it's a win for workers," chair of the Subcommittee on Energy and Mineral Resources Rep. Alan Lowenthal (D-CA) said during a June 1 forum on the proposal. "And it simply accelerates the cleanup that American taxpayers are on the hook for sooner or later anyway."
The Democratic-led House of Representatives approved the massive infrastructure bill, sending it to the Senate before lawmakers headed home for the July 4 holiday.
The Senate didn't move the bill forward. Senate Majority Leader Mitch McConnell said it will join other House proposals he claimed were passed with an eye on the November elections not on getting legislation enacted into law.
"This so-called infrastructure bill would siphon billions in funding from actual infrastructure to funnel into climate change policies," McConnell, a Kentucky Republican, said. "So naturally, this nonsense is not going anywhere in the Senate. It will just join the list of absurd House proposals that were only drawn up to show fealty to the radical left." 
————————————————–
Have a story you want USA Herald to cover? Submit a tip here and if we think it's newsworthy, we'll follow up on it.
Want guaranteed coverage? We also offer contract journalism here.  Just be sure you're comfortable giving up editorial control, because our journalists are dogged and will follow the story through to it's conclusion. The story will be published to our exacting standards, without regard for your preferred slant.
Want to contribute a story? We also accept article submissions — check out our writer's guidelines here.