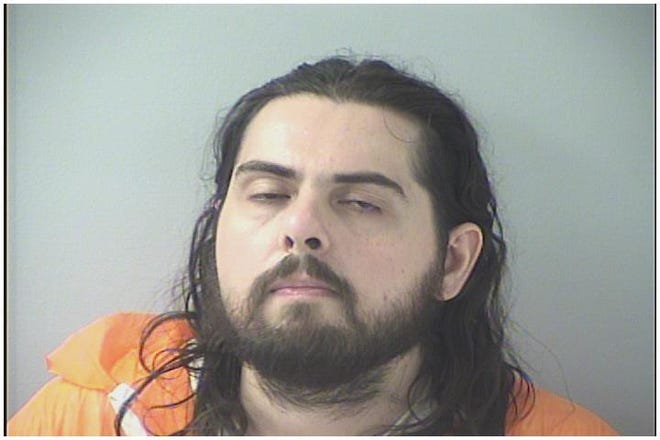 Vincent Brocoli (aka Matthew Dehart, BunchMedia, and BunchMarketing) was sentenced in the U.S. District Court for the Southern District of Ohio to 30 months in prison for cyberstalking. Broccoli, 33, from Essex, Maryland, pleaded guilty in November 2019. 
According to court documents Brocoli became obsessed with the daughter of a couple that runs an evangelical church near Columbus. From 2016 to April 2019, when he was indicted, Brocoli harassed and "cyberstalked" the woman, her parents, her husband, and others "on a near-daily basis"
Broccoli used social media accounts he created in his victim's names (@xokirstylies1, @xokirstyslut1, and @killyourselfkirsty, etc…). Using the internet he sent death threats and other harassing messages "to cause substantial emotional distress to their family."
The defendant also used the internet to post photos of the victim with a cross on her forehead. He sent obscene messages and death threats like "I hope you get cancer and die UGLY SLLUT [sic]," and "Go away and die. Just put a gun in your mouth and get it over with." 
Brocoli created multiple Instagram and Twitter handles, using the woman's parents' names then posed as the victim's father and mother online.
He also used the internet to post comments to the victim's mother, calling her a "pedophile," commenting that she needed "to be arrested for child abuse," and telling her to "shut up and die." Brocoli also posted to the victim's father that he would "be the first to go to hell and answer to the real God when the time comes."
When confronted by federal authorities with evidence of cyberstalking, Brocoli blamed it on his recently deceased grandmother.  
David M. DeVillers, United States Attorney for the Southern District of Ohio, and Chris Hoffman, Special Agent in Charge, FBI, Cincinnati Division, announced the sentence imposed Friday evening, July 24, by Chief U.S. District Judge Algenon L. Marbley. Special Assistant United States Attorney Christopher N. St. Pierre represented the United States.
————————————————–
Have a story you want USA Herald to cover? Submit a tip here and if we think it's newsworthy, we'll follow up on it.
Want guaranteed coverage? We also offer contract journalism here.  Just be sure you're comfortable giving up editorial control, because our journalists are dogged and will follow the story through to it's conclusion. The story will be published to our exacting standards, without regard for your preferred slant.
Want to contribute a story? We also accept article submissions — check out our writer's guidelines here.