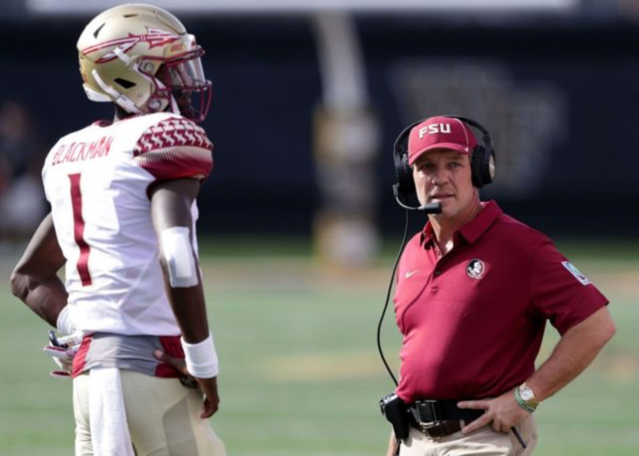 On Monday Jimbo Fisher will decide whether he signs a $7.5 million a year contract for 10 years with the Texas A&M football program.
Per Randy McIlvoy, the Aggies are set to announce Jimbo Fisher as its next head coach on Monday if he accepts the deal. Fisher is going to coach Florida State on Saturday as the Seminoles take on Louisiana-Monroe in a makeup game from September.
The numbers that are being reported that A&M will pay Fisher are staggering. Fisher is reportedly going to receiver $7.5 million a year for "likely" ten years.
Sources say that FSU will counter this deal.
(story will be updated shortly)