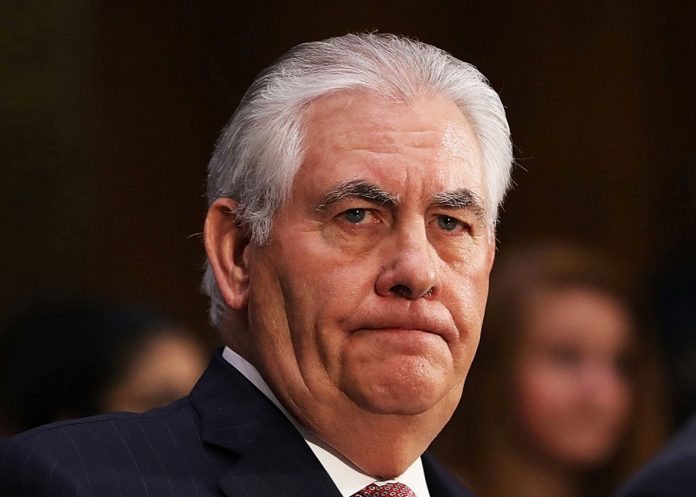 Another week has ended. And another week's worth of wild stories from the Capital have piled up. Let's take a look at some of major pieces that are moving in Washington, DC.
Tillerson Down – and Almost Out
Nearly every news outlet is now reporting that Secretary of State Rex Tillerson's days are numbered. This has been speculated on for some time, but a New York Times report today all but cements it. The Times wrote that President Trump's and Tillerson's relationship has deteriorated to the point where the White House is obviously looking to replace him in the next month or so accordingly to administration officials. Its seems that the end is nigh for Tillerson after months of being berated by the President on Twitter.
The White House plans to replace Tillerson with current CIA director Mike Pompeo. Senator Tom Cotton of Arkansas, a Trump ally, will likely be drafted to back fill Pompeo's vacancy. And thus, the Washington shell game continues.
Tax Reform Struggles to Stay Afloat
Senate Majority Leader Mitch McConnell is closer than ever to passing tax reform. His efforts, however, hit a major speed bump Thursday evening when Republican senators threatened to send it off course. Senators Jeff Flake (R-AZ) and Bob Corker (R-TN) demand that McConnell cut $350 billion out of the deficits it will likely create.
The GOP can only afford two defectors in the Senate, given its slim 52 seat majority. Vice President Pence can break any 50-50 tie.
Sexual Misconduct Dogs Congressmen
Senator Al Franken (D) of Minnesota faces mounting accusations of sexual misconduct ranging throughout the past 10 years or so. Representative John Conyers (D) of Michigan is as well. Democratic House leadership, Nancy Pelosi, has called on Conyers to resign. He has already stepped aside from his post on the House Judiciary Committee. Conyer's lawyer fired back at Pelosi, saying that she "sure as hell" won't get to decide if he resigns.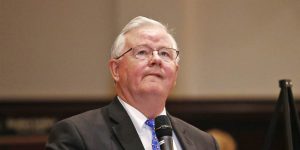 Meanwhile on the other side of the aisle, Representative Joe Barton of Texas has announced that he will resign. Barton, a married man, found himself in hot water after it was revealed that he was sending lewd messages to a local GOP activist. He sent apparently sent nude photos to at least one other person.