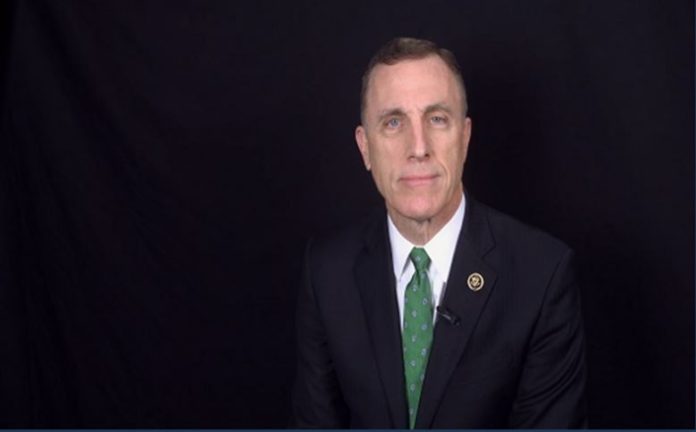 Congressman Tim Murphy of Pennsylvania announced that he will not seek re-election at the end of his term next year.
The Republican congressman made the announcement after a report revealed that he asked his mistress to get an abortion. Murphy is a strong supporter of pro-life movement.
In a statement to KDNA on Wednesday, Murphy said "After discussions with my family and staff, I have come to the decision that I will not seek reelection to Congress at the end of my current term."
"In the coming weeks, I will take personal time to seek help as my family and I continue to work through our personal difficulties and seek healing." He also asked the public  to respect their privacy.
Furthermore, the lawmaker said he will continue his work on mental health reform during the remaining months of his term. He said much work still needs be done even if they accomplished a lot over the past year through the Helping Families in Mental Health Crisis Act.
Murphy will also address issues affecting working families in southwestern Pennsylvania.
Texts reveal Murphy asks mistress to terminate pregnancy
On Tuesday, Pittsburgh Post-Gazette reported that a text from Murphy's mistress showed that he encouraged her to have an abortion.
The text came from Shannon Edwards, a forensic psychologist. Last month, Murphy admitted having an affair with her.
Edwards sent the message about the abortion on January 25. Her text to Murphy reads," And you have zero issue posting your pro-life stance all over the place when you had no issue asking me to abort our unborn child just last week when we thought that was one of the options."
On the same date, the Republican congressman sent her a reply. He said, "I get what you say about my March for life messages. I've never written them. Staff does them. I read them and winced. I told staff, don't write any more."
At the time, they thought Edwards was pregnant. Ultimately, she was not.
Top Republicans ask Murphy to step down
On Wednesday, sources told KDKA that Republican leaders pressured Murphy to step down or announce his retirement immediately.
Murphy is representing the 18th District of Pennsylvania. He is one of the co-sponsors of H.R. 36—Pain-Capable Unborn Child Act. The House approved it on Tuesday. The bill prohibits abortion if the possible fetal age is 20 weeks or more. The report that he suggested abortion was humiliating and politically damaging.
Cong Steve Stivers of Ohio believes that the Republican Party will still control the 18th District of Pennsylvania in 2018. He is the chairman of the National Republican Committee.
In a statement, Stivers said, "While I am extremely disappointed in the circumstances surrounding Congressman Murphy's retirement, I remain confident that PA-18 will remain under the Republican control next year."
He is looking forward to work with the eventual Republic nominee in the district. He wants to ensure the proper representation of the district's conservative values in the Congress.