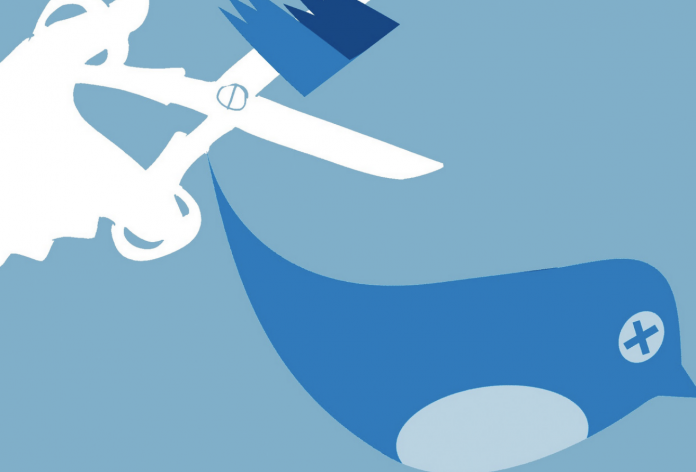 A recent WND report has surfaced, thus providing extensive intel into the systemic and ongoing censorship of conservatives on social media.
An Overview of the Report's Findings
The findings of the aforementioned report affirm the collusion of liberal Silicon Valley and various progressive groups. The alliance of these two entities exists not only to silence political opposition, but to ultimately defeat President Donald Trump and regain power in Washington.
Within the WND intel, the platform notes documentation from The Gateway Pundit, a right-leaning, American news site. Throughout the documentation, Citizens for Responsibility and Ethics in Washington (CREW), American Bridge, ShareBlue, and Media Matters are listed as organizations which agreed to "disarm" right-wing content.
Excerpts from a relevant memo read as follows:
"We will fully adapt to the new reality, and we will win. Here's how: In the next four years, Media Matters will continue its core mission of disarming right-wing misinformation."
It gets worse.
"The epicenter of Democrats' work to regain power — starting in 2017 and building to 2020. Here's what success will look like:
Trump will be defeated either through impeachment or at the ballot box in 2020.
The balance of power will shift back to Democrats. We will measurably impact U.S. Senate, gubernatorial, and state legislative races.
We will free ourselves from solely relying on the press. Our robust digital program will reach voters directly online."
CREW, American Bridge, ShareBlue, and Media Matters are furthermore funded by liberal billionaire George Soros. Soros is infamous for throwing large amounts of money behind left-leaning causes, groups, and candidates.
More on Conservative Censorship
Despite the indifference and skepticism of many Democrats and leftists, the systematic censorship of right-wing views is well-documented.
Media Matters met with both Facebook and Google in 2017 to combat what they percieve as "fake news." (In actuality, the far-left widely regards dissenting viewpoints as "fake news.")
Therefore, both Facebook and Google have altered their algorithms, thus prompting extreme traffic declines to right-leaning outlets. Breitbart, InfoWars, The Gateway Pundit, Conservative Treehouse, The Drudge Report, and Zero Hedge are prime examples.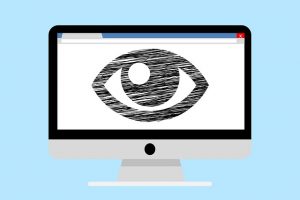 However, the extent of manipulated algorithms is not merely limited to the aforementioned, conservative outlets. Engagement to the president's Facebook page has lessened by 45%. Moreover, liberal publishers have seen an overall 2% web traffic surge; conservative publishers, however, witnessed a 14% web traffic decline.
Western Journal affirmed the foregoing intel earlier this year.
Will Conservative Censorship Backfire on the Left?
Since the inception of Donald Trump's entry into the 2016 election, various operatives have aimed to subdue him. First, the deep state began by launching character assassinations against then-candidate Trump and his supporters. This commonly occured with ongoing, flimsy accusations of racism, sexism, xenophobia, misogyny, and the like. Of course, these attempts failed and did not stop Americans from voting for the president and against Clinton in November 2016.
The deep state's next step involves the weaponized employment of social media to silence conservatives and Trump supporters. Earlier this year, Twitter faced heat after the surfacing of a videotaped admission of their employee bragging about the censorship of conservative accounts. Similarly to Twitter, YouTube and Google also landed in hot water for unlawful censorship of PragerU, a right-wing organization.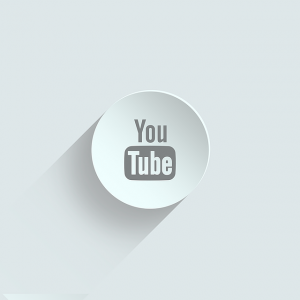 In the aforementioned memo, progressive groups expressed their belief that censoring conservatives will ultimately defeat President Trump. However, the soundness of this assertion is highly debatable. Prior attempts to defeat the president have rendered zero success.
At this time, more and more conservatives are protesting and fighting back against censorship. If anything, the systemic silencing is likelier to prompt stronger right-wing support, rather than halting it.
The censorship of conservatives will not go unnoticed. As a matter of fact, the president has publicly denounced it on multiple occasions and vowed to take action:
Social Media Giants are silencing millions of people. Can't do this even if it means we must continue to hear Fake News like CNN, whose ratings have suffered gravely. People have to figure out what is real, and what is not, without censorship!

— Donald J. Trump (@realDonaldTrump) August 24, 2018
Twitter "SHADOW BANNING" prominent Republicans. Not good. We will look into this discriminatory and illegal practice at once! Many complaints.

— Donald J. Trump (@realDonaldTrump) July 26, 2018
Time will tell whether or not liberal Silicon Valley and Soros-backed organizations are successful in their attempts to silence opposition and defeat Trump.
(Additional updates will follow this report as new developments arise.)