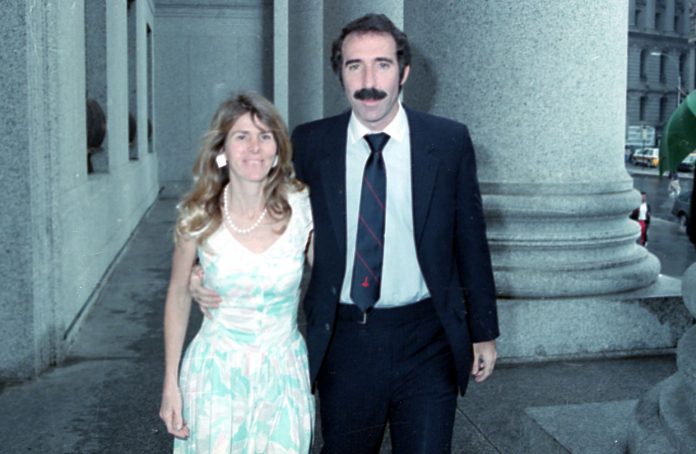 Paul Bilzerian, the father of Instagram influencer and Ignite International Ltd. founder Dan Bilzerian, is reportedly managing the company behind the scenes according to anonymous sources within the ailing cannabis firm.
Bilzerian's shadowy role within the company raises questions of legality since convicted felons are legally prohibited from participating in publicly traded companies – Ignite International is traded on the Canadian Stock Exchange under the ticker "BILZF."
Reports allege that Bilzerian has taken a less shadowy role within the company sending thousands of emails between himself and other top executives at Ignite.
Paul Bilzerian is a fraudster
In 1989, Bilzerian was convicted of fraud, conspiracy, and making false statements to the Securities and Exchange Commission (SEC). He was sentenced to four years in prison where he only served 13 months and was required to pay a $1.5 million fine.
Since his conviction, Bilzerian has fought a prolonged legal battle with the SEC over profits made during his tenure as a corporate raider. Bilzerian has managed to retain his wealth, estimated to be around $62 million in 1989.
In 1991, a judge found Paul Bilzerian liable of securities fraud. In 1993, he was ordered to pay $62 million. A court appointed receiver collected around $3.7 million out the civil judgment against him. In other words, he still owes taxpayers a lot of money.
Questions of Paul Bilzerian's role at Ignite add yet another problem to an already struggling company. Currently, the company is being sued by former-president Paul Heffernan for wrongful termination, defamation, and violation of California's whistleblower protection laws.
Heffernan's suit alleges that Dan Bilzerian used company funds to fund his globetrotting lifestyle which includes models, big-ticket dinners, private planes, and yachts. Not to mention a $2.4 million home in the Hollywood Hills.
When Heffernan attempted to call Dan Bilzerian out on his spending habits, he was reportedly fired for using drugs during a company meeting, which he vehemently denies.
In a statement to TMZ in July, Dan Bilzerian denied Heffernan's allegations.  He said Ignite  fired Heffernam because of his "incompetence and negligence." He added that  his company "will be bringing suit" against Heffernan and stated his claim "is not only frivolous; it is ridiculous."
Whether Paul Bilzerian's role within the company will lead to further charges by authorities or lawsuits from investors remains to be seen. If Bilzerian is indeed playing an active managerial role within Ignite, he could once again find himself within the spotlight of regulatory authorities.
————————————————–
Have a story you want USA Herald to cover? Submit a tip here and if we think it's newsworthy, we'll follow up on it.
Want guaranteed coverage? We also offer contract journalism here.  Just be sure you're comfortable giving up editorial control because our journalists are dogged and will follow the story through to the conclusion. The story will be published to our exacting standards, without regard for your preferred slant.
Want to contribute a story? We also accept article submissions — check out our writer's guidelines here.