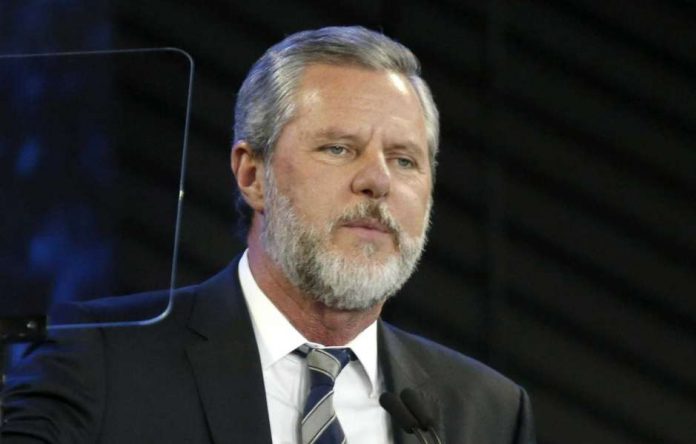 Jerry Falwell Jr.'s family has come under intense scrutiny following allegations that Falwell Jr. used Liberty University to enrich himself and his closest family members.
Falwell Jr. has already been implicated in multiple scandals, including an extra-martial affair between his wife and a pool boy that he reportedly endorsed. That scandal lead to Falwell Jr. stepping down as President of Liberty University, founded by his father, Jerry Falwell Sr.
Following the scandal, Liberty University has launched a forensic investigation into Falwell Jr.'s business dealings as Liberty's president. In particular, concerns have been raised over Falwell Jr.'s real estate deals where he acted as a lawyer on behalf of the Christian university.
According to an exclusive Reuters report, Falwell Jr. owned a pair of companies used to make deals with nonprofits tied directly to Liberty University. Falwell Jr. reportedly acted in multiple capacities throughout the deals as an officer for Liberty, board member of the nonprofits selling the land, and a private developer allowing Falwell Jr. to rake in millions in profits.
It is known that Falwell Jr. used his position at Liberty to enrich family members, putting his two sons and wife on the payroll.
Michael Bastedo of the University of Michigan School of Education told Reuters, "It's very worrisome to have these sorts of financial arrangements going on and they deserve intense scrutiny."
Three questionable deals in particular are being investigated by Liberty University, including a scheme in 2001 where Falwell Jr. purchased a plot of undeveloped land from the university. He then developed a strip-mall on that land, which was sold five years later for a significant return, all while acting as a lawyer on behalf of Liberty.
In 2005, property records show Falwell Jr. joined a university nonprofit affiliate with a company he operated to sell land to a third company, which was controlled by a real estate partner of Falwell Jr.'s
In 2012, Falwell Jr. spent $2 million to build a tunnel which links Liberty's campus to another strip mall which Falwell Jr. partially owns.
Falwell Jr. has denied any wrongdoing as president of Liberty and supports the investigation. "I welcome it because it will prove that all you guys [media] are liars," said Falwell Jr. "You got nothing."
To make matters worse, Falwell Jr.'s family members have been implicated in multiple schemes. For example, Liberty University employed a private firm, JF Management, to manage university properties. The company was founded by Falwell Jr.'s eldest son, Jerry "Trey" Falwell III.
Only time will tell whether Liberty's investigation will lead to legal charges against Falwell Jr. and his family members.
————————————————–
Have a story you want USA Herald to cover? Submit a tip here and if we think it's newsworthy, we'll follow up on it.
Want guaranteed coverage? We also offer contract journalism here.  Just be sure you're comfortable giving up editorial control because our journalists are dogged and will follow the story through to the conclusion. The story will be published to our exacting standards, without regard for your preferred slant.
Want to contribute a story? We also accept article submissions — check out our writer's guidelines here.