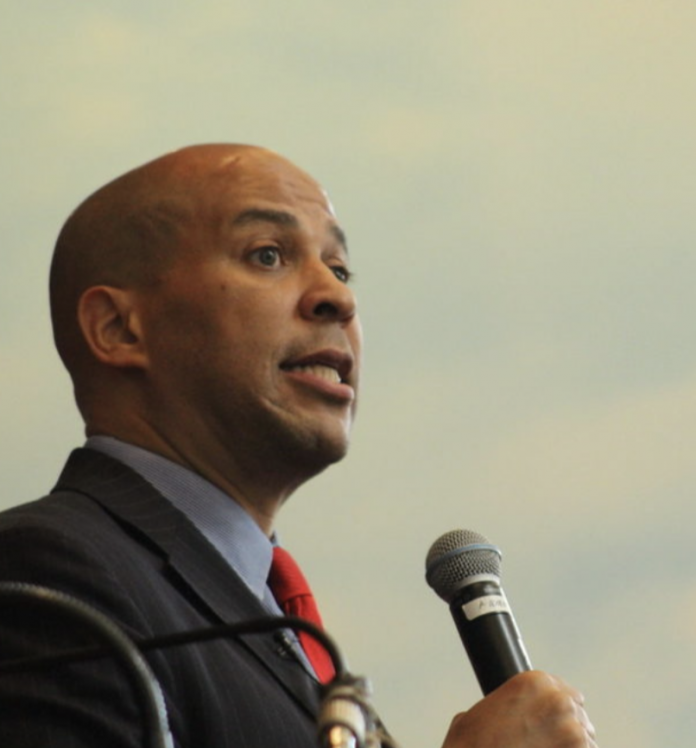 As time passes, the stakes in the 2020 presidential election only get higher. This is remarkably true for Democrat candidates who are in fierce competition with one another and eager to win their party's nomination.
There are many factors which contribute to the success, or lack thereof, of a presidential campaign. Some of those factors include connecting with Americans, knowing how to run a campaign, and gathering the funds to remain in the race.
The latter is an area which 2020 Democrat Cory Booker is having unique issues with. Yesterday morning, Booker released a series of fascinating tweets about the state of his presidential campaign; in a nutshell, the campaign is low on funds and won't last without raising "$1.7 million by September 30."
Everything You Need to Know about Cory Booker's Struggling Campaign
Booker explained the dismal state of his presidential campaign in a series of tweets. First, he started by confirming his campaign manager's claims that Booker 2020 will be no more unless they recieve $1.7 million dollars before the end of the third quarter. Booker captioned this tweet by stating that he can't walk alone and values vulnerability.
In Booker's own words:
It's an unusual move for a campaign like ours to be this transparent, but there can be no courage without vulnerability. I want people to see where we are and understand that we have a pathway to victory, but I can't walk it alone. https://t.co/akjhAxjVey

— Cory Booker (@CoryBooker) September 21, 2019
He then followed up by stating the the gravity of the above tweet is serious and not just a cash grab.
This isn't an end-of-quarter stunt. This is a real, unvarnished look under the hood of our campaign at a level of transparency unprecedented in presidential politics.

— Cory Booker (@CoryBooker) September 21, 2019
We're at a crossroads in this campaign. We need to raise $1.7 million by September 30 to be in a position to build the organization we need to compete for the nomination—and we can do it—but if we don't, we don't see a legitimate long-term path forward.

— Cory Booker (@CoryBooker) September 21, 2019
Finally, Booker urged both supporters and undecided Democrat voters to pitch in for the sake of saving his campaign. The 2020 furthermore described the state of his campaign as facing a "herculean challenge" which "can be done."
If you're all in for me, I can't thank you enough. But if you haven't settled on a candidate & still think my voice belongs in this race, if you believe the Democratic field should include someone like me, I want you to understand the field may narrow & pay attention to this too.

— Cory Booker (@CoryBooker) September 21, 2019
This is a herculean challenge—but it can be done. I know because we've done it before. So today, I'm asking for your help. Chip in $5, $10—whatever you can—to help keep my voice in this race: https://t.co/thGpnEeVEd

— Cory Booker (@CoryBooker) September 21, 2019
Will Booker Gather the Necessary Funds to Continue His 2020 Presidential Campaign?
Only time will only tell whether or not Booker gathers the necessary funds to remain in the 2020 race. Thus far, the 2020 Democrat's tweets have garnered significant attention. Individuals on the left-wing are subsequently urging Democrat voters to chip in if Booker's continued competition is of interest to them.
Over the course of Booker's campaign, he communicated support for mandatory buyback programs and Medicare-for-All. He's also maintained that doing away with laws which prohibit the transmission of HIV/AIDS is a good idea. A video of Booker explaining his opposition to the aforementioned laws comes shortly after his appeals for more campaign funds.
See for yourself:
Cory Booker: "Yes, Absolutely" Would Scrap Laws Criminalizing HIV/AIDS Transmission pic.twitter.com/uHq9jWiGi3

— Ryan Saavedra (@RealSaavedra) September 21, 2019