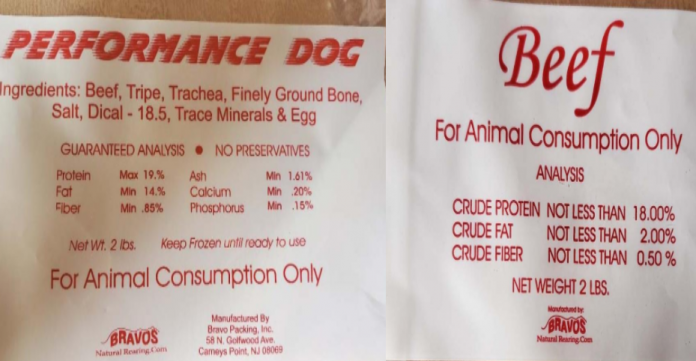 A federal district court ordered Bravo Packing, Inc. to stop manufacturing, distributing, and selling contaminated pet food products and to comply with the Federal Food, Drug, and Cosmetic Act (FD&C Act).
Bravo Packing is a family-owned and operated pet food manufacturing company based in Carney's Point New Jersey.
On March 15, the U.S. Department of Justice (DOJ) on behalf of the Food and Drug Administration (FDA) filed a lawsuit against Bravo Packing and its owners and operators, Joseph Merola and Amanda Lloyd, for violating the FD&C Act.
Prior to the filing of the lawsuit, the FDA conducted inspections at Bravo Packing's facility and a warning letter regarding its "significant food safety violations.
In the warning letter, the FDA stated that its investigators found the presence of Salmonella and Listeria monocytogenes in the collected samples of the company's dog food products.
Bravo Packing's Performance Dog Food (sample 1109036) contained Listeria monocytogenes while its Beef Dog Food  (sample 1109037) was contaminated with Salmonella.