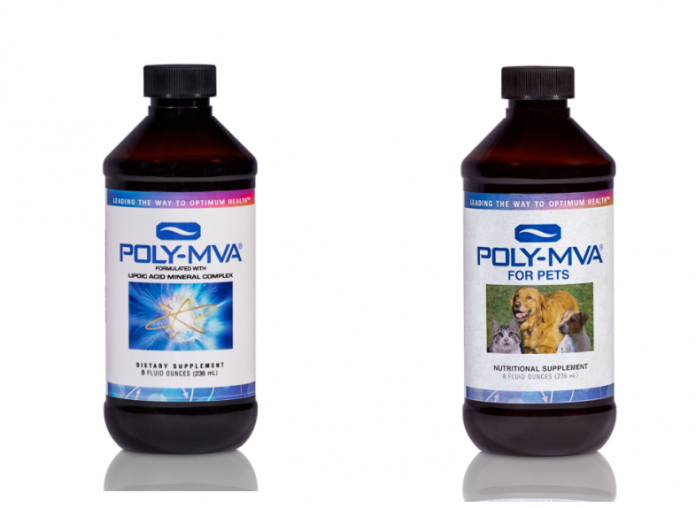 A federal court ordered AMARC Enterprises and its owner, Albert Lee Sanchez Jr. to stop distributing and selling unapproved, misbranded, and adulterated Poly-MVA products.
The court also ordered the AMARC Enterprises and Sanchez to stop violating the Federal Food, Drug, and Cosmetic Act (FDCA).
In December 2020, the U.S. Department of Justice (DOJ) filed a lawsuit against AMARC Enterprises and Sanchez. The DOJ filed the complaint at the request of the U.S. Food and Drug Administration (FDA).
In the complaint, the Justice Department alleged that the defendants distributed and sold Poly-MVA and Poly-MVA for pets that they falsely claimed to cure or prevent diseases including cancer. The defendants also claimed that consumers must administer the products intravenously.
In reality, the defendants' Poly-MVA products are not effective and safe for the intended uses listed on the product's labeling, according to experts.
AMARC Enterprises' Poly-MVA products lack scientific support
Additionally, the Justice Department alleged that the defendants made claims about their products that are not supproted by adequate, well-controlled, and published medical studies.
Furthermore, the DOJ alleged that AMARC Enterprises and Sanchez failed to provide adequate directions for consumers. Therefore, the defendants misbranded their Poly-MVA products.
Finally, the Justice Department accused the defendants of unlawfully selling and disbributing an adulterated new animal drug. The defendants violated FDCA.
In a statement, DOJ Civil Division Acting Assistant Attorney General Brian Boynton said, Companies that market products with unproven claims endanger the public health. The court's order ensures that the defendants uphold their obligation to comply with the law."
On the other hand, FDA Office of Regulatory Affairs Associate Commissioner Judith McMeekin, said, "Marketing products that claim to cure, mitigate, treat or prevent cancer in both humans and animals without adequate scientific support poses serious safety risks to consumers and their pets."
"The unlawful distribution of these types of products is particularly concerning as they have the potential to derail consumers from seeking and receiving proper treatment from qualified health care providers," she added.
——————————
Have a story you want USA Herald to cover? Submit a tip here and if we think it's newsworthy, we'll follow up on it.
Want to contribute a story?
 We also accept article submissions — check out our writer's 
guidelines here