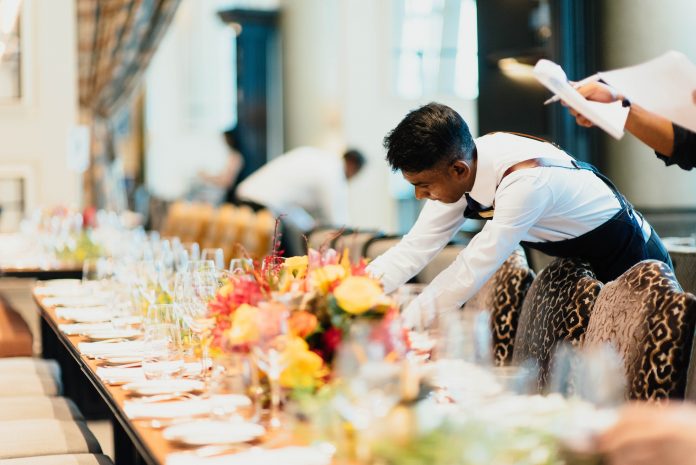 The Camelback Resort in Tannersville, Pennsylvania, has been hit hard by the COVID-19 pandemic. According to guests reviews, not only has the pricey Pocono Mountains retreat fallen into disrepair, but their efforts to bounce back have led to overbooking, expensive hidden fees and even relaxed standards leading to open drug use on the premises.
The Camelback Resort describes itself as "the best hotel for family getaways, and one of the most sought after resorts in the Poconos." The lodge-style getaway offers stays in suites with multiple bedrooms featuring fireplaces, balconies, and even full kitchens. They also have an on-site water park.
"Camelback was a safe, upscale family friendly resort when we visited 4 years ago. Now it's run down, with dilapidated rooms, broken water slides, and filled with sketchy patrons openly using drugs throughout the park," said a guest who wished to remain anonymous.
What was once a charming and immaculate resort now has fallen prey to the devastating effects of the COVID-19 pandemic which has eaten away at resort standards.
Yelp reviews from August 2020 seem to be a mixed bag. Some guests report appropriate social distancing measures while others complain of overbooked stays, a lack of parking — which must now be paid for — and expensive room charges for not keeping rooms tidy, which is reportedly a requirement for housekeeping to enter and change sheets.
According to a recent Tourism Economics report, the leisure and hospitality industries have seemingly been hit hardest by the COVID-19 pandemic, accounting for over one-third of job losses through July 2020.
Since the pandemic began, over 34% of the workforce in the leisure and hospitality sector has been cut, a staggering number when compared to other industries like manufacturing, which lost less than 10% of total jobs.
As a consequence of increasing job cuts and diminishing profits, cleanliness and security standards have begun to slip for numerous businesses.
While this is only a single example, there is still much to be said for the fact that COVID-19 has affected businesses in numerous ways, sometimes resulting in falling standards and even unsafe situations.
It remains to be seen whether the upcoming aid package will specifically address the crisis currently occurring in this job sector. Until then, business owners will have to make do and hope that their plight is on the mind of policy makers in Washington, D.C.
The USA Herald has reached out to the Camelback Resort for a comment, but has not received a response at this time.
————————————————–
Have a story you want USA Herald to cover? Submit a tip here and if we think it's newsworthy, we'll follow up on it.
Want guaranteed coverage? We also offer contract journalism here. Just be sure you're comfortable giving up editorial control because our journalists are dogged and will follow the story through to the conclusion. The story will be published to our exacting standards, without regard for your preferred slant.
Want to contribute a story? We also accept article submissions — check out our writer's guidelines here.