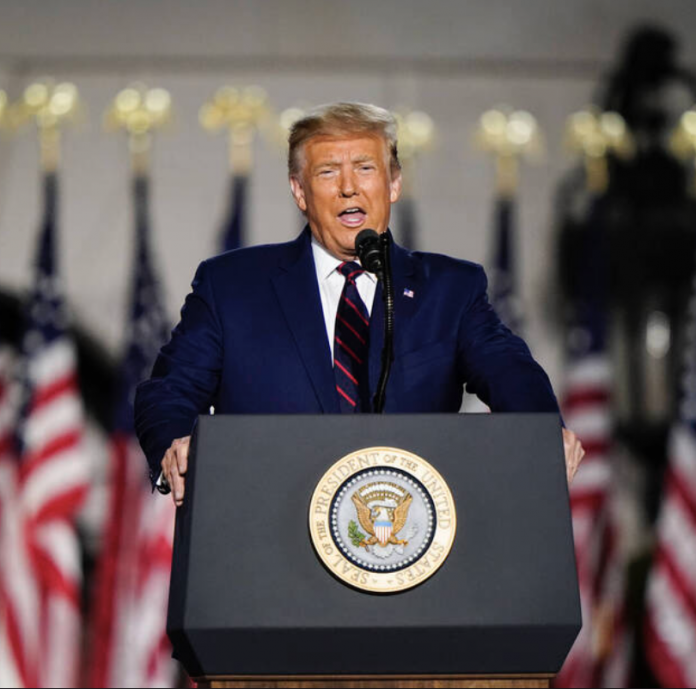 The Republican National Convention (RNC) continues to have a serious impact on President Trump's re-election. The GOP reports raking in a grand total of $76 million during the convention.
Throughout the RNC, conservative speakers talked about the nation, opportunities, the American Dream, policy matters, and the paramount nature of re-electing President Trump. Republicans also spoke about the dangers of crime and defunding police, asserting that this nation would perish under Biden's leadership.
Since the GOP National Convention, enthusiasm for the president is at an all-time high. Even Trump's adversaries are warning that excitement for the president is "off the charts."
A closer look at the anti-Trump outlook on pro-Trump enthusiasm
Hollywood actor Michael Moore has stated, in no uncertain terms, that Democrats ought to be worried about the enthusiasm for the president. Taking to social media, Moore noted that Trump and Biden are each polling at 47% in Minnesota; the leftist activist also pointed out that the president is narrowing the gap between him and Biden in national election polls.
Moore's concern is not mutually exclusive to national polls though. The Hollywood actor also noted that Biden does not have the enthusiasm among his base that Trump himself maintains.
Finally, Moore asked whether or not the Democrat Party is prepared for another "Trump victory" and to be "outsmarted" by the 45th president yet again.
The Hollywood actor then wrapped up his post by warning the left that relying on the Democratic National Committee to oust Trump is not enough; imploring Democrats across the nation to "ACT NOW," Moore stated that each person on the left must "get a hundred people out to vote."
Pushing forward to 2020
President Trump and his campaign remain committed to winning 2020. Just yesterday, the president spent time in Manchester, New Hampshire; meanwhile, the vice president visited Traverse City residents in Michigan.
Photos online surfaced with giant crowds awaiting both Trump and Pence. Both the president and vice president discussed the importance of another four years of the current administration. Pence directly explained that the Trump administration will fight to preserve jobs in the auto and manufacturing industries.
Both Trump and Pence also warned of the dire consequences to follow if Joe Biden wins the 2020 election. Meanwhile, the former vice president has yet to schedule a new, in-person campaign event.
————————————————–
Have a story you want USA Herald to cover? Submit a tip here and if we think it's newsworthy, we'll follow up on it.
Want guaranteed coverage? We also offer contract journalism here.  Just be sure you're comfortable giving up editorial control because our journalists are dogged and will follow the story through to the conclusion. The story will be published to our exacting standards, without regard for your preferred slant.
Want to contribute a story? We also accept article submissions — check out our writer's guidelines here.