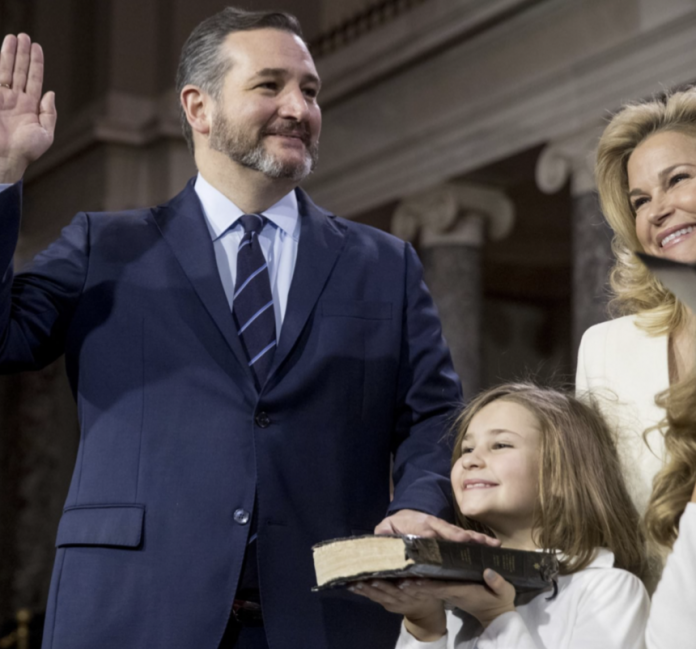 On Thursday night, qualifying Democrat candidates convened in Houston, Texas in order to debate with one another. The candidates discussed immigration, healthcare, gun control, and took various shots at the president. What Democrats didn't discuss last week are the state of jobs in America or additional economic gains which maintain under the Trump presidency.
This is something which GOP Sen. Ted Cruz pointed out during an interview with ABC News. Throughout the interview, the Texas senator shared his perceptions of Democrats and why he believes President Trump has "broken" their collective party.
Cruz on Trump, Democrat Party, and More
Keeping in line with many conservatives' viewpoints, Cruz stated that the Democrat Party's hatred for President Trump is what defines them. This is something which many Trump supporters have coined as Trump Derangement Syndrome. Throughout Thursday night's debate, Democrats discussed the need to beat President Trump; for quite some time now, the left-wing has also pushed for and vowed to impeach the president.
All things considered, Cruz had a very critical take on the Democrat Party and what they've become.
In the words of the Texas senator:
"I think Donald Trump has broken the Democratic Party. They are defined now just by hating him. They ought to be the party of jobs, they used to be a party focused on jobs. They're not anymore."
Sen. Ted Cruz: "I bet you the next Democratic debate they'll all be saying impeach Kavanaugh, impeach Trump. There's nobody they don't want to impeach … they just have to let the anger go and recognize that the Democratic process actually moves on." https://t.co/DIyrOZxAWn pic.twitter.com/xoxPrtR3oj

— ABC News (@ABC) September 16, 2019
Cruz additionally noted that Democrats expressed their interest in raising overall prices and confiscating guns and private healthcare.
"They told the American people they want to raise your taxes, they want to triple the price you pay for a gallon of gas at the tax — at the pump. They want open borders, they want to take away your health insurance and they want to take away your guns."
The Left's Take on their Policies
Despite censure from the right-wing, the Democrat Party feels great about the policies which they're promoting to the country. Progressives like Bernie Sanders argue that the benefits of Medicare-for-All will outweigh the pitfall of higher taxes.
Candidates in favor of decrimalizing illegal border crossings maintain that this will foster better treatment of immigrants. Beto O'Rourke says, "hell yes, we're gonna take your AR-15" and moreover professes that this will somehow make America safer.
As of now, it is quite safe to say that the left sees no issue with their current stances on the issues.