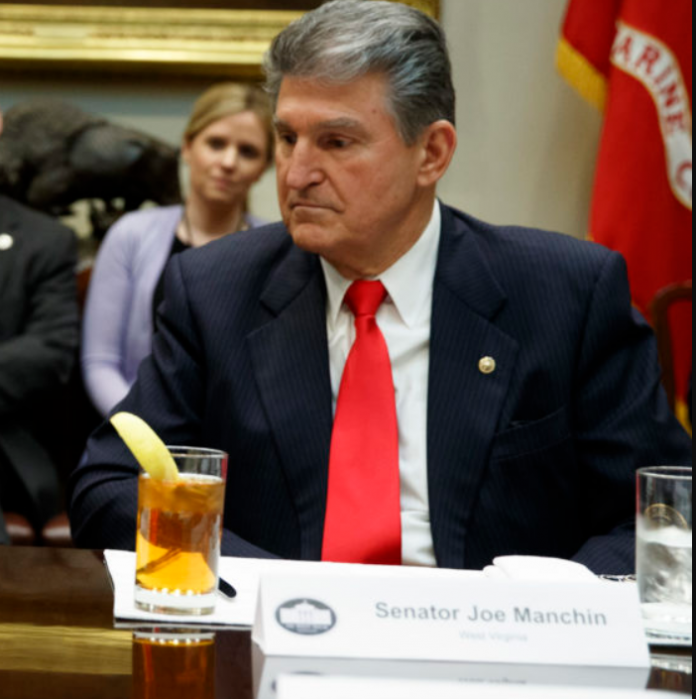 Many Democrats are facing condemnation from what conservatives and others view as inappropriate conduct during President Trump's State of the Union Address last night. However, as documented by The Daily Wire, there is one Democrat who has publicly condemned the behavior of his colleagues.
Joe Manchin on President Trump's SOTU Address
During President Trump's Tuesday night State of the Union Address, Democrats made no attempts to conceal their aversion. They conversed among themselves, scrolled through cellphones, and displayed what many Americans censured as complete disrespect. Moreover, Democrats also came under fire for booing when the President acknowledged violence committed by illegal immigrants, as noted by The Gateway Pundit.
Despite the aforementioned behaviors of most Democrats, at least one has displayed a different disposition. During the SOTU, West Virginia Democrat Joe Manchin actually applauded when President Trump discussed matters such as energy and Christianity. Not only did Manchin decline to scowl and boo throughout the Address, but earlier today, he criticized Democrats who partook in these behaviors:
"There's so much we need to do. Just to sit there and frown is not going to fix anything."
Manchin's above remarks were shared during his time on CBS This Morning. The West Virginia Democrat also opined similar viewpoints on Fox and Friends:
"That's the way I was raised in West Virginia. There's some civility still yet — there should be civility in this place. I stood there and shook his hand and thanked him. Because he talked about coal. We're going to do coal research, research, and development. Opiate addiction. I need that. I've never seen a pothole that belonged to a Democrat or a Republican. We both get blamed for that one."
Additional Feedback Regarding the Democrats' SOTU Conduct
Manchin's thoughts about Democrats' behavior during the State of the Union Address has mirrored much of the feedback from other Americans. Moreover, many readers of The Daily Wire lauded Machin, affirming that other Democrats should adopt his political mindset:
"I believe he was sincere and not a total dumba## like the other dumbocrats. If he is willing to work with Trump I applaud him. Pelosi and the rest of the communists can take a flying leap."
"Manchin has been around [a long time] and has always been a guy trying to settle on a compromise. This guy is going to have an R next to his name in the future because the Democrats have gone so far left that 90's era Democrats seem like Conservatives. Just look at Trump."