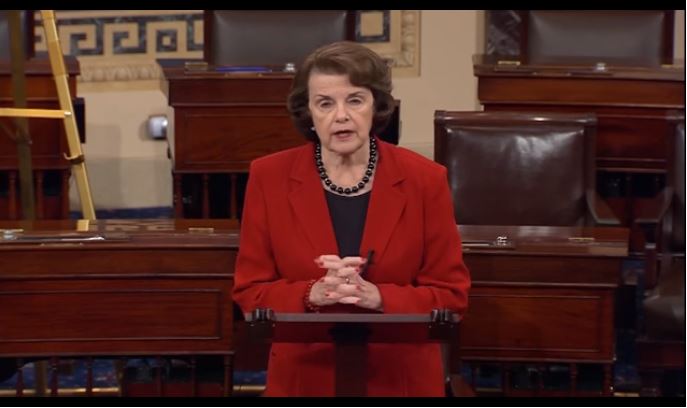 U.S. Senator Dianne Feinstein of California waited until the second week of this month to announce her re-election bid. It appears that many of her fellow Democrats in the House are silent on supporting her.
Currently, the Democratic Party has 39 members from California to the U.S. House of Representations. The Hill contacted the offices of all of these representatives to weigh the level of support for Feinstein. The veteran incumbent is seeking a fifth term in the Senate.
According to the media entity, twelve of the California House Democrats are supporting Feinstein. One is endorsing her challenger, State Senator Kevin de León. A handful said they are neutral while most chose to stay silent on the matter.
On October 9, Feinstein finally decided that she will run for another term. Her announcement erased the lingering speculation that she will retire. In a tweet, the veteran senator said, "I am running for reelection to the Senate. Lots more to do: ending gun violence, combating climate change, access to healthcare. I'm all in!"