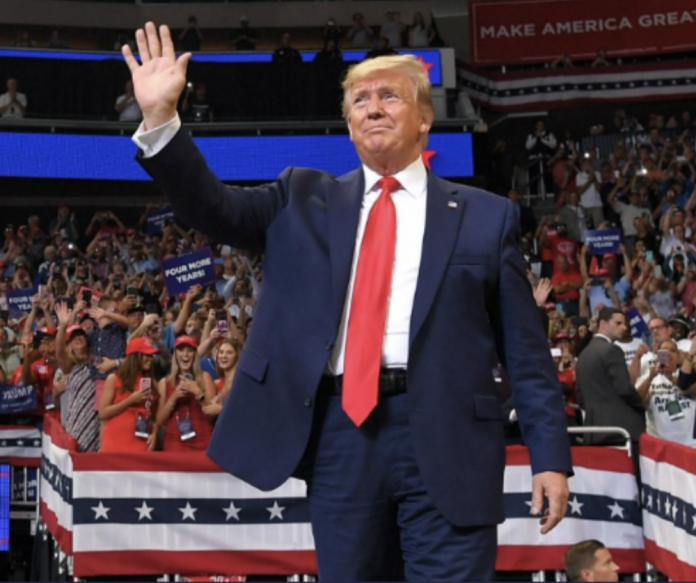 Members of the Democrat Party find frequent fault with President Trump's actions, policies, statements and tweets. This isn't a new pattern and there are no signs to suggest that a change is coming anytime soon.
On Tuesday, the president took to Twitter in order to share his thoughts about the impeachment inquiry. The inquiry began last month when Democrats determined that Trump allegedly engaged in a quid-pro-quo with Ukraine President Volodymyr Zelensky. Since the inquiry has commenced, both Trump and Zelensky maintain that no quid-pro-quo took place; nevertheless, Democrats aren't convinced.
When the president tweeted about the impeachment inquiry, he compared its nature to a "lynching." This refence immediately prompted left-wing outrage, with congresswoman Alexandria Ocasio-Cortez slamming the president.
Everything You Need to Know about the President's Tweet
When Trump posted about the impeachment inquiry, he wasn't making light of past lynchings or diminishing their severity. The president merely pointed out the similarity of the nature behind the impeachment inquiry and lynchings from the past.
His tweet reads as follows:
So some day, if a Democrat becomes President and the Republicans win the House, even by a tiny margin, they can impeach the President, without due process or fairness or any legal rights. All Republicans must remember what they are witnessing here – a lynching. But we will WIN!

— Donald J. Trump (@realDonaldTrump) October 22, 2019
From an objective standpoint, there are parallels between the nature of lynchings and the current impeachment inquiry. As Trump noted in the above tweet, they both lack "due process or fairness or any legal rights." By drawing the aforementioned comparison, the president wasn't stating that the impeachment inquiry is, quite literally a "lynching."
The Truth About this Impeachment Inquiry
There are some realities about the impeachment inquiry that Democrats don't wish to acknowledge. First and foremost, investigations into the anonymous whistleblower have shown their ties to various left-wing figures; this, in turn, raises questions about the accuracy and motivations behind their assertions.
Secondly, both President Trump and his Ukraine counterpart are denying that any quid-pro-quo took place. This comes on top of the fact that Democrats don't have the votes to impeach Trump; they don't have the votes in either the House or the Senate. Remember, the House has already voted on impeachment multiple times; each vote ultimately resulted in failure.
As this inquiry lags on, many Americans are sick of it. House Minority Leader Kevin McCarthy and other Republicans have urged Democrats to reliquish this inquiry and focus on serving the American people.