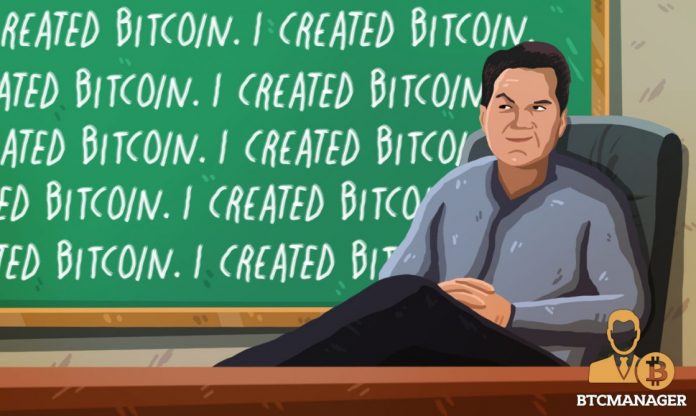 Australian computer scientist, Dr. Craig Wright, claiming to be the inventor of Bitcoin, prevailed in a Florida federal court case against the family of his late business partner.  David Kleiman's estate sued Wright for half of 1.1 million bitcoin which is worth 50 billion dollars.
The jury found that Wright did not owe half of the bitcoin fortune. But they did award $100 million in intellectual property rights to a Wright and Kleiman joint venture. 
Attorneys for W&K Information Defense Research LLC, the joint venture between Wright and Kleiman claim they are "gratified" the jury awarded the $100 million in intellectual property rights to the company. They contend the company developed software that set the groundwork for early blockchain technologies.
Wright's attorneys have repeatedly claimed that Kleiman and Wright were friends and collaborators. But the partnership has nothing to do with the creation or early operation of Bitcoin.
Kleiman, a computer forensics expert died in April 2013. His family was suing for 1/2 of the 50 billion dollar Bitcoin fortune.
"Wright refused to give the Kleimans their fair share of what (David Kleinman) helped create and instead took those assets for himself," said Vel Freedman and Kyle Roche of Roche Freedman LLP and Andrew Brenner, a partner at Boies Schiller Flexner, in a joint statement.
And the lead "This was a tremendous victory for our side," said Andres Rivero of Rivero Mestre LLP. representing Wright.
Craig Wright claims he is Satoshi Nakamoto. He says he is the designer and developer of modern-day cryptocurrency. And the first bitcoin miner.
Who is Satoshi Nakamoto?
Bitcoin is a virtual currency that was created by a mysterious coder known as Satoshi Nakamoto, in 2008. 
The controversial $50 billion in bitcoin was proven to date back to its beginnings. This was some of the first Bitcoin ever created through computer mining. And the jury was convinced they could only be owned by a person or entity close to Bitcoin's creator, Satoshi Nakamoto.
During the height of the financial crisis, a paper was published under the pseudonym of  Satoshi Nakamoto. It laid out a framework for a digital currency that would not be tied to any legal or sovereign authority. All transactions of Bitcoin are public.
The name Nakamoto, translated from Japanese means "at the center of."  No one with that name existed. No one has ever been able to find out who really created Bitcoin.
The concept was that anyone could open a digital wallet that serves as a bank account for Bitcoin. The Bitcoin network is really controlled by computers, not banks. And mining for the currency, which involves computer-solving algorithms, started then.
Wright first claimed he is Nakamoto in 2016.
The 1.1 million Bitcoin (50 billion dollars) have remained untouched and very public since they were created. 
Wright has said he plans to donate much of the Bitcoin fortune to charity if he were to win at trial. Rivero confirmed that this is still Wright's intention.
Wright has always insisted he would prove he is Nakamoto. And show his ownership of the bitcoin wallet if he wins the court battle.