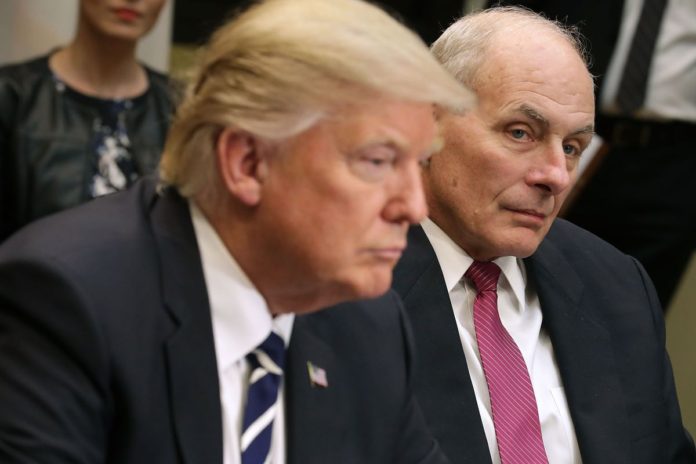 All may not be well in the West Wing. President Trump's rash method of decision making has his aides and members of the Cabinet worried. Many of them spent Monday anonymously venting their frustration with the President to various news outlets. Throwing fuel on the ever-more public fire, GOP Senator Bob Corker referred to the White House as an "adult day care center."
The Washington Post interviewed some 18 anonymous officials close to the President. They all sounded alarmed by his recent conduct, in particular his public Twitter lambasting of Senator Corker. "His presidency could be doomed," said a Trump "loyalist," according to the Post. Another official compared Trump to a tea kettle, one that needs to blow off steam lest it become a "pressure cooker." "I think we are in pressure cooker territory," the person said.
Trump Rouses His Base
Trump has made several attempts to play to his base and returns to the familiarity of "campaign" mode. Last week, Trump asked Vice President Pence to leave an Indianapolis Colts game if players knelt during the National Anthem.
He continued to stir the culture-war pot by expanding employers' rights to deny brith control coverage under their health insurance programs. A bipartisan deal on Dreamers once seem like a real possibility. That was imperiled when Trump released his hard line immigration demands a few days ago.
Trump suffered an embarrassing defeat in the recent Alabama special election. Trump backed appointed-incumbent, Senator Luther Strange. Senator Strange lost handily to Roy Moore. Steven Bannon, of all people, was stumping for Moore in the election.
Aides Left With Little Recourse
Aides have to take steps to corral the President and keep him from making uninformed decisions. Politico reports that Chief of Staff John Kelly will throttle who has access to the Oval Office, thereby controlling who has the President's ear.
The President's use of Twitter has especially frustrated White House aides. Trump's feud with Corker shows no signs of slowing down. The President referred to the Senator as "Liddle' Bob Corker," in a Tuesday morning tweet. For the President's assistants and aides, there is virtually nothing they can do to prevent him from airing his grievances on the social media platform. Trump seems to be aware of this, telling aides "they're not presidential, I know."
Imperiled Agenda
After a series of stinging defeats from Obamacare repeal, the GOP cannot afford this level of infighting. Mitch McConnell and Paul Ryan have outlined an ambitious legislative agenda ahead, namely with tax reform. Trump's continued public sparring matches, especially with sitting Senators like Corker, threaten to derail congressional efforts to form a rally a majority needed to pass legislation.