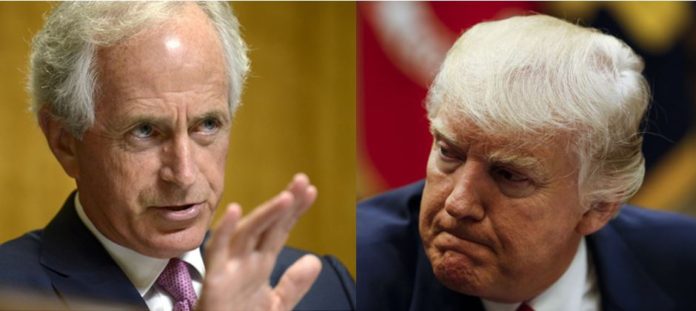 President Donald Trump expressed confidence that his escalating feud with Sen. Bob Corker will not jeopardize his tax reform agenda.
On Tuesday, Trump told White House reporters, "I don't think so. I don't think so at all," when asked if his spat with Corker would affect his tax reform effort.
The President added, "I think we're well on our way. The people of this country want tax cuts, they want lower taxes."
Many believe that Trump's dispute with Corker will complicate the efforts of the Republican Party to overhaul the country's tax system. Corker plays a critical role in the tax debate. He already stated his intention not to support a tax legislation that will increase the budget deficit.
Some Republicans are concerned about the spat
The Republican Party can only afford to lose two members to be able to still pass tax legislation. Republicans control the Senate by a narrow margin 52-48. Take note, a tiny discord within the Republican Party killed the effort to repeal Obamacare.
Some Republicans are worried that Trump's spat with Corker will alienate other Republican Party leaders. Senator Roy Blunt, a member of the Republican Party leadership encouraged Trump and Corker to stop their feud.