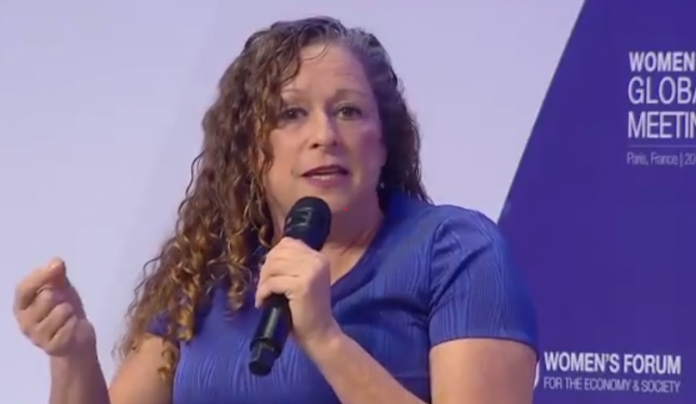 Abigail Disney, the heiress to the multi-billion dollar mass media and entertainment conglomerate, supports the wealth tax plan of Democratic senator and presidential candidate Elizabeth Warren.
Disney called rich people who are opposing it as "idiots" during her conversation with CNBC's Karen Tso at the Women's Forum in Paris on Thursday.
Disney said, "If you have a billion dollars and (you're worried you won't) make a hundred million dollars a year just by sitting on your couch at home, truthfully you're kind of an idiot. Money just makes money. It's one of the hardest things in the world not to let it grow."
Disney doesn't understand billionaire's hesitation of Warren's wealth tax
In addition, she stressed that super rich people must understand the fact that Warren's tax proposal at two or three percent will not weaken their spending power.
"If it's a two percent, three percent tax, it will in no way inhibit first of all, your buying power, and second of all, the growth of your buying power. So I don't understand what the hesitation is around a wealth tax, because it in no way encumbers a person who is already so far past being able to spend that money that could be so much better used," said Disney.
In June, Disney called for a wealth tax. She said she prefers a wealth tax over philanthropic spending because she wants to live in a world where people have health care and don't need food stamps—a world where people don't feel hunger and experience homelessness.
Warren is proposing a two percent wealth tax on ultra-millionaires with net worth of $50 million to $1 billion and six percent for those with worth of more than $1 billion.
Billionaires opposing Warren's wealth tax
A number of billionaires including Ron Baron, Lloyd Blankfein, Leon Cooperman, Bill Gates, John Ricketts, David Rubenstein and Peter Thiel opposed Warren's tax proposal.
In a letter to Warren last month, Cooperman said many of her "economic and tax initiatives" and "vilification of the rich are misguided." He noted a 2016 data from the Internal Revenue Service (IRS) showing that the top one percent of taxpayers collectively paid a greater share (37.3%) of the total individual federal income taxes paid than the bottom 90 percent combined (30.5%).
Cooperman said he believes in a "progressive income tax structure" and the "wealthy shoud pay more than those of lesser means, but they already do." He also expressed his willingness to work with Warren to "find a common ground" on the matter.