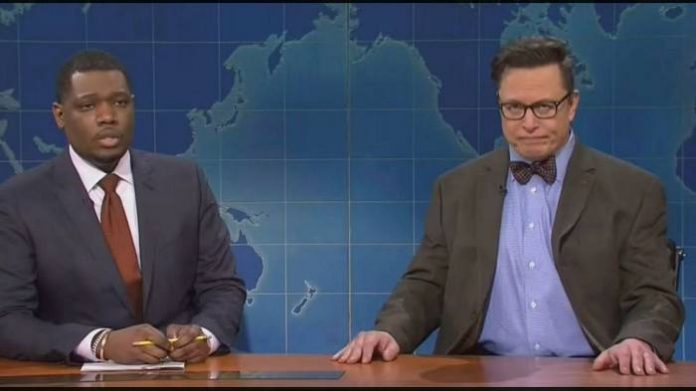 The price of the meme-based cryptocurrency Dogecoin plunged sharply during Elon Musk's appearance on "Saturday Night Live" on May 9.
Dogecoin started as a meme in 2013. However, after Musk's advocacy about the digital token, it has been breaking new all-time high records every time. The meme-based token soared 13,000% on a year-to-date basis, and that's the highest surge in the history of cryptocurrencies.  Nonetheless, the crypto traded at 47 cents on Sunday, a 36% decline in 24 hours according to data from Coinbase.
Musk mentioned Dogecoin during his appearance on the Saturday Night Live Show's "Weekend Update" sketch. The billionaire said that the cryptocurrency would "take over the world" and named himself the "Dogefather." Additionally, when asked if Dogecoin was a hustle, Musk said "yeah, it's a hustle."
Meanwhile, Robinhood, the gamified trading app said that it was experiencing some hurdles with cryptocurrency trading.
"Update: We're currently experiencing issues with crypto trading," Robinhood tweeted during Musk's performance. "We're working to resolve this as soon as possible."