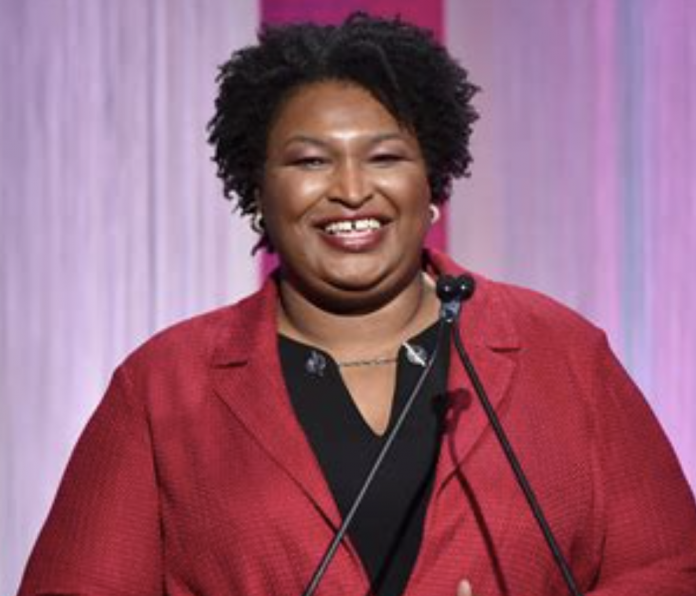 Many Americans know Stacey Abrams from the 2018 Georgia gubernatorial election. Abrams, a Democrat, ran against — and ultimately lost to — current Georgia GOP Governor Brian Kemp.
Since Abrams' loss, she's taken an active role in leftist politics and going after the Republican Party. The unsuccessful Georgia gubernatorial candidate has also gone after conservative leaders who are passing election integrity bills; Abrams' false claims that election security measures are tantamount to racism are a common talking point employed by the left.
On Sunday, Abrams sat down for an interview with CBS. Earlier today, the failed candidate for Georgia's 2018 governor's race confirmed her internet in running for president.
Stacey Abrams on running for president
During Abrams' talk with CBS, she alleged that "poor black people" are forced to wait in hours-long lines to vote therefore placing their job security in peril. Abrams also further advanced the false narrative that Republicans are pushing through voter suppression legislation.
When asked about whether running for president is her "greatest dream," Abrams delivered a very telling response. According to the Georgia Democrat, running for the White House is something that she holds as an "ambition"; finally, Abrams stated that she believes young people, young women, and young people of color will take inspiration from her journey.
The 2022 Georgia governor's race
Like many other states, Georgia has a gubernatorial election coming up next year. Many Democrats are expecting Abrams to launch another challenge against Governor Kemp.
Right now, Kemp is already facing a primary challenge from Democrat-turned-Trump-supporter Vernon Jones. Should Kemp manage to fend off Jones' primary challenge, a Kemp vs. Abrams 2.0 race could happen again.
Thus far, Abrams has not confirmed whether or not she will enter the 2022 gubernatorial election. However, the news of her wanting to run for president one day is certainly making headlines on social media.
Over the weekend, news also surfaced that steamy romance novels written by Abrams under a pseudonym are up for release again. During the failed Georgia gubernatorial candidate's interview today, she did not set a timeline for when she plans to run for the White House.
During the 2020 presidential race, Abrams campaigned mightily for Biden's election.