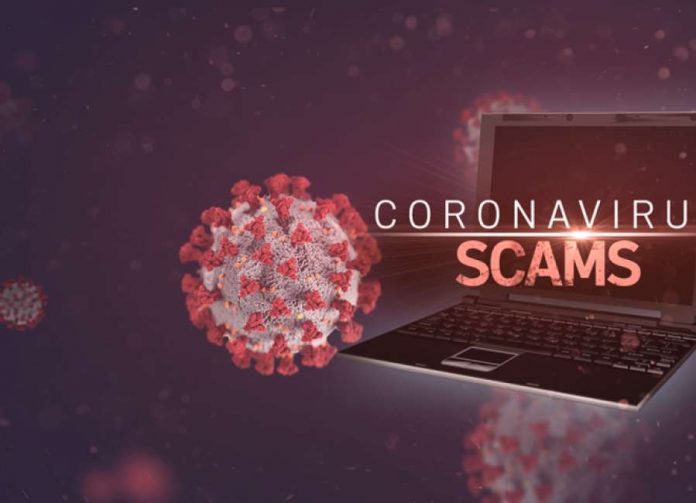 The U.S. Department of Justice (DOJ) remains committed to preventing entities or individuals who are taking advantage of the COVID-19 pandemic to achieve unlawful profit.
On Wednesday, the Justice Department announced that a court granted its request for a preliminary restraining order against three defendants operating more than 300 fraudulent websites, purportedly selling products such as hand sanitizers and disinfectant wipes that are essential to preventing the spread of the novel coronavirus.
Early this month, the DOJ filed a lawsuit against three Vietnamese namely Thu Phan Dinh, Tran Khanh, and Nguyen Duy Toan for allegedly engaging in a wire fraud scheme to profit from the COVID-19 pandemic.
The defendants allegedly defrauded thousands of U.S. consumers who purchased products from their websites but never received the items. In addition, the defendants allegedly set up hundreds of accounts with a U.S. based payment processor to accomplish to their scam and conceal it from law enforcement.
Furthermore, they allegedly listed fake contact addresses and phone numbers on the websites. As a result, unaffiliated individuals and businesses in the U.S, receive numerous complaint calls from scammed consumers.
The temporary restraining order requires registrar and registries to immediately shut down the defendant's fraudulent websites.
The Justice Department sued the defendants based on the investigation conducted by the U.S. Immigration and Customs Enforcement's (ICE) Homeland Security Investigations (HSI). The Vietnam Ministry of Public Security coordinated with the HSI in the investigation, which is still ongoing.
DOJ will use all resources to pursue scammers amid the COVID-19 pandemic
In a statement, Acting Assistant Attorney General Ethan Davis of the DO's Civil Division said, "The Department of Justice is committed to preventing fraudsters from exploiting this pandemic for personal gain. We will use every resource at the government's disposal to pursue scammers who are stealing money from citizens amidst the ongoing public health crisis."
U.S. Attorney Maria Chapa Lopez of the Middle District of Florida said, "We will continue to aggressively investigate and shut down these scams that attempt to take advantage of our fellow American citizens, who are trying to keep their families safe and healthy during these very trying times."
On other hand, HSI Tampa Acting Special Agent in Charge Kevin Sibley noted that criminals see the COVID-19 pandemic as an opportunity to exploit vulnerable communities through financial fraud schemes. He added that the importation of counterfeit pharmaceuticals and medical supplies and illicit websites defrauding consumers continue to harm legitimate businesses and financial systems.
"Through our investigations under Operation Stolen Promise, HSI will continue to disrupt and dismantle these criminal networks as well as those who are exploiting the pandemic for their own financial gain," said Special Agent Sibley.
————————————————–
Have a story you want USA Herald to cover? Submit a tip here and if we think it's newsworthy, we'll follow up on it.
Want guaranteed coverage? We also offer contract journalism here.  Just be sure you're comfortable giving up editorial control because our journalists are dogged and will follow the story through to the conclusion. The story will be published to our exacting standards, without regard for your preferred slant.
Want to contribute a story? We also accept article submissions — check out our writer's guidelines here.