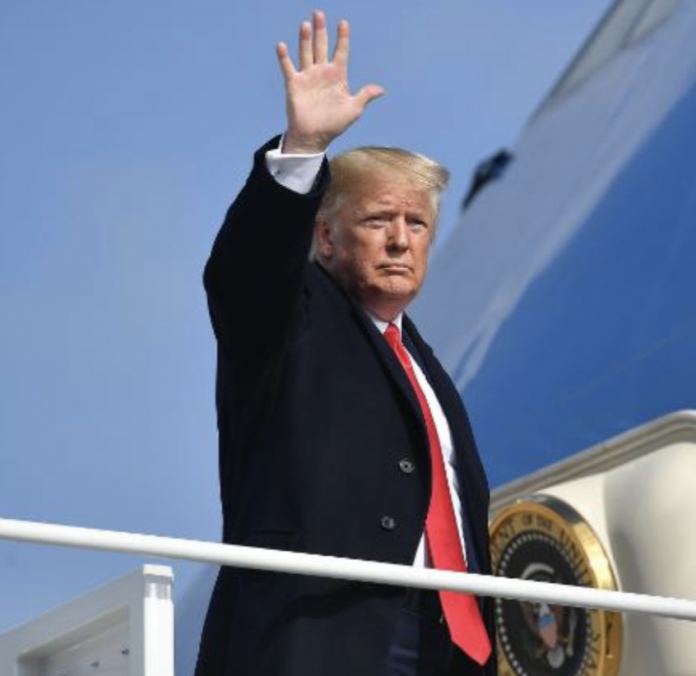 Over the course of President Trump's time in politics, he's shared a troubled relationship with CNN. In fact, this relationship predates Trump's presidency and goes back to the 2016 election.
During the election, then-candidate Trump took issue with how CNN and other outlets covered his campaign. Trump noted that reports lacked accuracy and fairness, with the intention of swaying votes and public support in the direction of Hillary Clinton.
Of course, as we all know, President Trump went on to defeat Clinton by a landslide. Still, CNN has not stopped the publication of inaccurate reports about the president. The latest report came last week when the network accused Trump of personal cell phone usage.
Reviewing CNN's Latest Report About Trump's Alleged Use of Personal Cell Phones
On Friday, CNN posted a news story which accused the president of proceeding with "[using] his personal cell phone to make calls" in spite of warnings against this practice. CNN moreover went on to claim that the Democrats' impeachment proceedings against Trump have hiked potential security risks associated with presidential communications.
It didn't take long for Trump to get wind of this report and he wasn't happy. Therefore, the president took to Twitter where he blasted the news story as inaccurate and fake news. Shortly thereafter, Trump also called for CNN to pull the story.
See for yourself:
Fake News @CNN is reporting that I am "still using personal cell phone for calls despite repeated security warnings." This is totally false information and reporting. I haven't had a personal cell phone for years. Only use government approved and issued phones. Retract!

— Donald J. Trump (@realDonaldTrump) December 7, 2019
At this time, CNN has yet to take down their report. As a matter of fact, they amended the story, noting the president's denial, but ultimately professing that they "stand by" the report.
The network also went on to state that "sources" told them Trump has access to multiple cell phones which lack the security of White House landline phones. Of course, CNN declined to mention the names and places of these alleged "sources."
Conservative Criticism Against CNN
CNN is no stranger to backlash from conservatives. Like the president, there are some right-wing Americans who have concerns about the network. Many Americans believe that CNN has an obligation to engage in journalistic integrity.
This means reporting, not opining. Checking one's facts and sources prior to publication are also critical aspects of journalistic integrity. Thus far, CNN has yet to check these boxes.