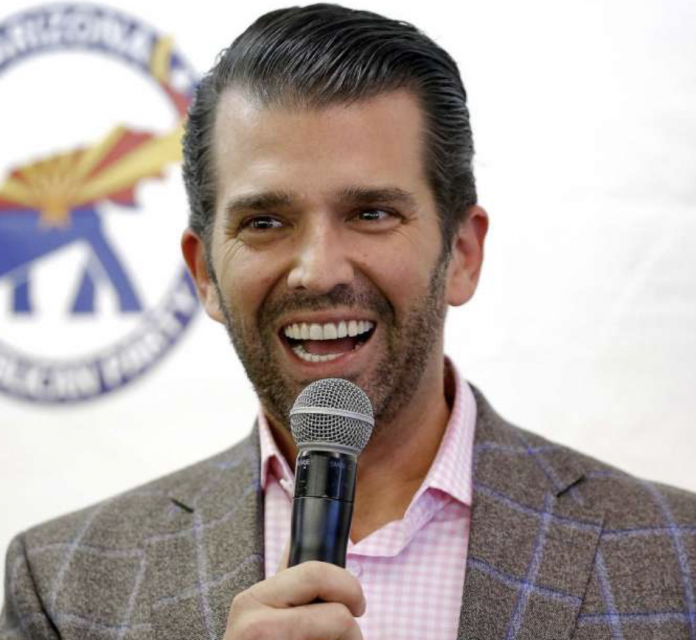 On Monday, eldest first son Donald Trump Jr. delivered a message to young conservatives in attendance of his father's political rally in El Paso, Texas.
Reviewing Trump Jr.'s Statements
When Trump Jr. appeared before his father's supporters, he urged conservative college students to resist leftist indoctrination from their professors.
His commentary on this matter reads as follows:
"I love seeing some young conservatives because I know it's not easy. Keep up that fight. Bring it to your schools. You don't have to be indoctrinated by these loser teachers that are trying to sell you on socialism from birth, you don't have to do it."
Donald Trump Jr. has frequently appeared at events to speak in support of his father and conservative values. The eldest first son is also not the first individual to raise concerns about liberal biases on college campuses.
Political Biases on College Campuses
For quite some time, members of the right-wing have maintained that left-wing, liberal bias is alive and well on college campuses. Furthermore, conservatives have concerns about the future impacts of the aforementioned biases. Another factor in this issue stems from the reality that most college professors are liberal and very left-leaning.
In certain ways, college campuses have contributed to concerns of liberal biases on their facilities. Days ago, Washington University made headlines after their student newspaper published a piece which dismissed conservative people and beliefs altogether.
An excerpt from the eye-raising, controversial piece reads as follows:
"There is no legitimate argument for supporting Donald Trump and his allies, at least not one that holds up in any academic community worth its salt [and] we shouldn't create an impulse among the student body to pretend, out of politeness, that there's anything valuable in the Republican policy agenda."
The writer of the opinion piece also chose the title, "It's OK that Conservatives Don't Feel Welcome."
Reactions to Trump Jr.'s Statements
During the El Paso rally, Trump Jr. earned a standing ovation and cheers from the conservative Trump supporters in the crowd. However, liberals wasted no time in criticizing the eldest first son; members of the left-wing made the case that Trump Jr.'s remarks issued dismissiveness and disregard towards teachers.
However, individuals who favor his remarks largely maintain that liberal bias on college campuses is very real and very dangerous.