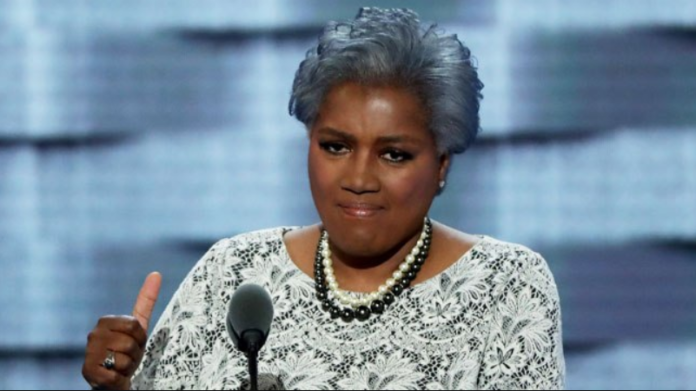 New reports from NBC News affirm that Donna Brazile wants to "heal" the Democrat Party.
Donna Brazile and the Democrat Party
Earlier today, Donna Brazile, the former interim chairwoman of the Democratic National Committee shared her hopes for the Democrat Party:
"I hope I contribute to the healing of our party. I want us to run campaigns in all 50 states, and if my book allows us run campaigns in all 50 states, great. If my book allows us to invest in candidates in down ballots races in Kansas and Georgia, Montana — great."
Earlier this month, Donna Brazile confirmed to Politico that the DNC did, in fact, rig their primary election in the favor of Hillary Clinton. The DNC's collusion with Clinton was widely regarded as factual for quite some time prior to Brazile's confirmation. However, Brazile's corroboration surprised many people.
Due to the DNC's collusion, many Americans, even liberals and progressives, view the Democrat Party as corrupt, elitist, and out of touch.
Will Brazile's Book Heal the Democrat Party?
Brazile's aforementioned book is titled 'Hacks: The Inside Story of the Break-ins and Breakdowns That Put Donald Trump in the White House.'
Throughout the literature, she discusses Hillary Clinton's various actions which led to her winning the Democratic nomination.
Earlier today, Brazile briefly touched upon this matter:
"It impeded our ability to do our job as the party. The party's job is not just to elect the president, which we supported 100 percent, but also Democrats up and down the ballot."
However, Clinton and her political allies have criticized Brazile's book. The Hillary For America team even wrote a letter regarding the accusations in "Hacks."
Interesting excerpts read as follows:
"It is particularly troubling and puzzling that she would seemingly buy into false Russian-fueled propaganda."
"We are pretty tired of people who were not part of our campaign telling the world what it was like."
Read the complete letter here.