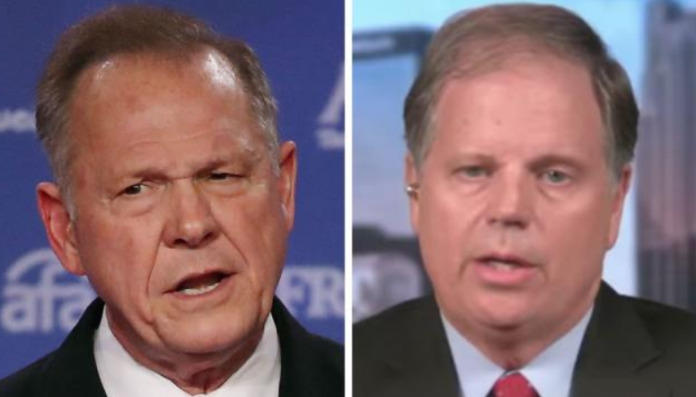 New coverage from The Hill affirms that Republican Roy Moore is behind his Democrat rival Doug Jones in the race for the Alabama Senate seat.
Why is Jones Leading Moore?
According to a poll released earlier today, 46% of surveyed Alabamans will vote for Jones. 42% will vote for Moore.
Many people attribute Jones' lead to allegations claiming Moore's sexual involvement with a 14-year-old girl in 1979 when he was 36-years-old. Prior to this accusation, Moore led Jones by six points.
The aforementioned allegations have caused Moore to take some political heat. 38% of voters in today's poll state they are less likely to support him. This contrasts with 29% who are more likely to support the Republican candidate.
Moore also believes the allegations are being employed as a tool to sabotage his campaign for the Alabama Senate seat:
"I have not been guilty of sexual misconduct with anyone. These allegations came only four-and-a-half weeks before the general election on Dec. 12. Why now? People have waited to four weeks prior to the general election to bring their complaints. That's not a coincidence. It's an intentional act to stop a campaign."
America's Response to Accusations Against Moore
Responses to allegations against Moore greatly vary. Some people question why his accuser waited so long, while others have called for Moore to exit the race. Certain Americans are convinced of Moore's innocence while others are sure of his guilt.
People on both sides of the aisle have taken to social media to express their thoughts. Accusations against Moore have followed after a slew of allegations of sexual assault against prominent men in Hollywood.
The special election for the Alabama Senate race will take place on Tuesday, December 12, 2017.