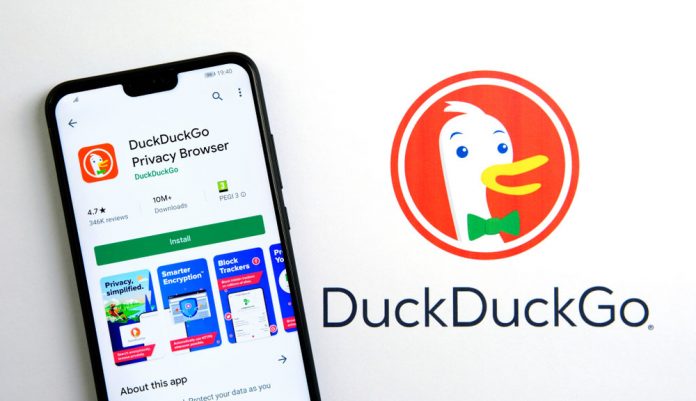 DuckDuckGo has developed a desktop app that features the ultimate in secure browsing. A company blog post describes it as an all-in-one privacy solution. The company's CEO Gabriel Weinberg claims that they are looking toward the future.
"Robust privacy protection" is set as default for search, browsing, email, and more. Weinberg said the app isn't really a "privacy browser." It is  "an everyday browsing app that respects your privacy."
He claims DuckDuckGo is building in all the privacy protections the company already uses into the new app. It also is fast, simple, and very user-friendly in the mobile version.
DuckDuckGo improvements
DuckDuckGo has featured ads that claim, "Google tracks you, we don't." And that's truer than ever.
The mobile-enabled app is in beta development. It uses OS-provided rendering engines. This is a much clearer and cleaner browser, as opposed to Chromium projects. Weinberg's development team worked hard to "strip away a lot of the unnecessary cruft and clutter that's accumulated over the years in major browsers."
The streamlined interface has a "Fire Button" which closes all tabs and wipes browsing data with one tap. 
When compared to Chrome the DuckDuckGo desktop is cleaner and much more private according to Weinberg. He also claims it's set for "significantly faster" speeds than the Google browser. 
Although testing continues the company is trying to assure that the app uses less memory seamlessly than Chrome. Although DuckDuckGo hasn't scheduled release date for the desktop app.
Weinberg says that over the last year the company has been adding new features to its search and tracker blocking capabilities. He also claims that DuckDuckGo's mobile app has become the most often downloaded Android browser in some key markets. 
The company considers 2021 a landmark year for its developers. The success of the all-in-one privacy solution browser is a stellar accomplishment. And also in July, they released a free email forwarding service. The service removes all tracking pixels from messages received.