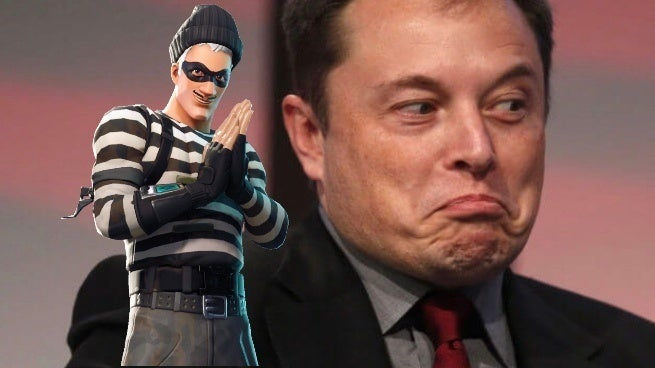 March has been a busy month for Elon Musk.  The charismatic founder and CEO of Tesla, and SpaceX was once-again enjoying himself on Twitter.
He filed with the SEC to make his new title "Technoking" official. Then announced Tesla's expansion of the full self-drive beta test to an additional 2000 lucky Tesla owners. And he visited his new city, StarBase, Texas with his family prior to the ninth launch of Starlink satellites.
If you want the Tesla Full Self-Driving Beta downloaded to your car, let us know. Doubling beta program size now with 8.2 & probably 10X size with 8.3. Still be careful, but it's getting mature.

— Elon Musk (@elonmusk) March 6, 2021
On Saturday, he was tweeting about  a "new game" that could be called "Woketopia." And that it would be a"Battle for the Moral High Ground in this new game!" he tweeted.
Woketopia. Battle for the Moral High Ground in this new game!

— Elon Musk (@elonmusk) March 13, 2021
Also on Saturday, he tweeted out about "Dodge Day Afternoon."
Origin of Doge Day Afternoon:
The ancient Romans sacrificed a Dogecoin at the beginning of the Doge Days to appease the rage of Sirius, believing that the star was the cause of the hot, sultry weather.

— Elon Musk (@elonmusk) March 13, 2021
More than likely, this was a reference to Tesla's December purchase of $1.5 billion in bitcoin confirmed in January.  It was reported by Daniel Ives, an analyst at Wedbush Securities that Tesla has already made roughly $1 billion in paper profits from its bitcoin investment.
From Woketopia To Starbase, TX Elon Musk is on the Move
It's impossible to be certain what Musk meant by his "Woketopia" tweets. But he has faced some criticism over his questioning of the COVID-19 vaccine. There are also questions being raised about COVID in the Tesla factory in Fremont, California. 
Of 10,000 employees at the factory, 400 got the coronavirus between May and December 2020 after the factory was reopened by Musk in defiance of local shutdown orders. 
Some of the billionaire's followers suggested that he was getting back to the game design business that he started when he was only 12.  Musk designed a computer game called Blastar. And sold it for $500 to PC and Office Technology magazine. It is still available for online play.
"Woke" comments are controversial
The "Woketopia" tweets got mixed reactions from Elon's Twitter followers.
The term 'Woketopia'  has been recently used by both Don Trump Jr and commentator Bill Maher. 
The term has been used by conservatives who claim that a "woke" culture is leading directly to a "cancel culture". And it has been used by the liberals that claim to be "woke" or more evolved, aware, and sensitive to what should be acceptable and allowed discourse.
On Monday Elon Musk went in an entirely new direction. He tweeted out that he was selling a song about NFT's as an NFT!
I'm selling this song about NFTs as an NFT pic.twitter.com/B4EZLlesPx

— Elon Musk (@elonmusk) March 15, 2021
NFTs are non-fungible tokens embedded in digital art. NFT's were pioneered by Mike Winkleman, the artist most commonly known as Beeple. Some more Beeple NFT art sold for $69 million in Christie's auction last week. And Beeple offered Musk the $69 million for the catchy song. Musk turned down the offer and said he needed to be paid 420 million Dogecoin instead.
According to Bloomberg's Billionaires Index Musk is the richest man in the world today. This is a title he trades off with Amazon CEO Jeff Bezos. Bezos was the richest man when in January 2021 Tesla's share price dipped. But on Tuesday, Elon Musk pulled ahead again.