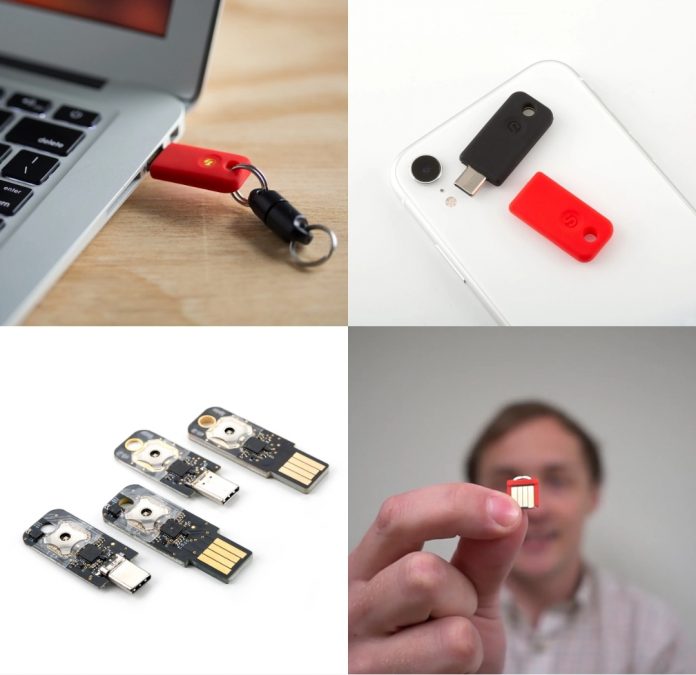 Way back in 2014, Sony had a massive data breach. Hundreds of terabytes of data leaked online included everything from emails to movies. High profile accounts were hacked and photos and information were sent out across the web and social media. This was one of the biggest hacks in recent history – until the pandemic hit.
It is no wonder, with millions of people stuck at home, there would be increased hacking and data breaches. With the 2020 shift in secure office work stations to working from home, weak passwords and not-so-secure Wi-Fi connections became a playground for hackers. These attacks nearly tripled in 2020, increasing the vulnerability of workers and students alike.
The increase in two-factor authentication (2FA) on most devices and accounts have become the easiest way to ensure digital protection. Two factor authentication provides instant security and drastically reduces the chances of basement trolls from getting into private accounts.
Another option is a small piece of hardware – the Solo V2. This USB stick encryption device is a key to unlock personal accounts. After setting up 2FA on any device, a prompt appears for a password, as usual. After, the device will then prompt the user to plug in the Solo V2.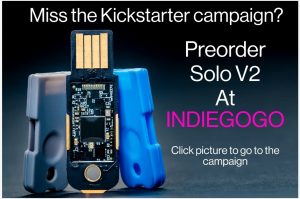 Designer Conor Patrick of SoloKeys described this newest device:
The Solo V2 is a small, portable USB stick that acts as a secure authenticator. It replaces the need to remember passwords or look out for OTPs. The USB Stick comes in two variants, one with a USB-A jack and another with a USB-C jack, allowing it to work with laptops and desktops, along with older devices and newer devices.
Each Solo V2 stick even comes with an NFC chip built into it, which means you can use it with your NFC-capable smartphone by simply tapping the phone on the USB stick to authenticate it. The key features reversible USB ports (so you're never fumbling with it) and a touch-sensitive button to activate the authentication.
It works right out of the box, without requiring any software installs. It supports industry-leading FIDO2/WebAuthn standards, and instantly works with all major applications from companies like Google, Facebook, Microsoft, Twitter, and even with your Windows logon or GitHub repository.
The device is robust, waterproof, and supports firmware upgrades that allow it to grow even more secure with time. Moreover, it's portable, which means you can carry it anywhere and use it at home, your office, a café, or the airport; and doesn't require any additional costs or interacting with your company's disgruntled IT guy!