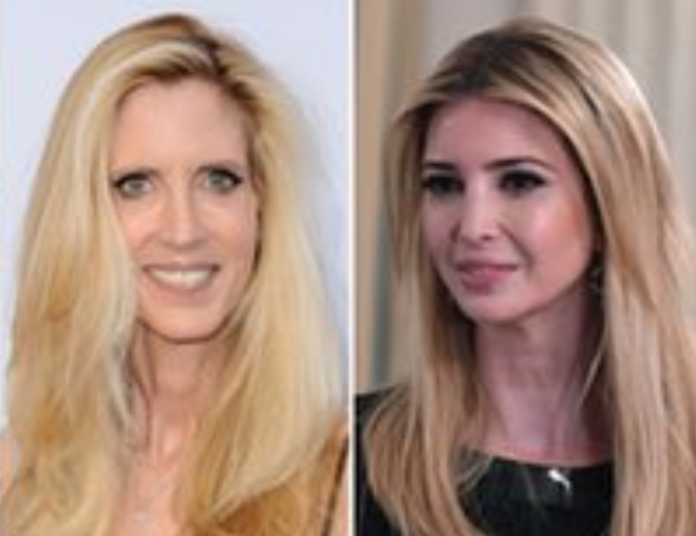 Following Eminem's controversial freestyle rap "The Storm," he continues to slam the President and other political figure with whom he disagrees with. On his latest album, "Like Home," the 45-year-old rapper expressed his desire to place First Daughter Ivanka Trump in his car trunk and rape conservative commentator Ann Coulter, as reported by Breitbart News.
Everything You Need to Know About Eminem's Violent Lyrics
After slamming President Trump as an "Aryan" and a "canary", Eminem rapped the following lyrics regarding Ivanka Trump:
"But dog how the f*ck is Ivanka Trump in the trunk of my car.
Gotta get to the bottom of it to try to solve it.
Must go above and beyond, 'cause it's incumbent upon.
Me, 'cause I feel somewhat responsible for the dumb little blonde girl.
That motherf*ckin' baton twirler that got dumped in the pond."
His lyrics about Coulter are arguably even worse:
"And f*ck Ann Coulter with a Klan poster.
With a lamp post, door handle, shutter.
A d*mn bolt cutter, a sandal, a can opener, a candle, rubber.
Piano, a flannel, sucker, some hand soap, butter.
A banjo and manhole cover."
Thus far, feminists have yet to come out and publicly condemn Eminem for sexism, misogyny, or "toxic masculinity."
The Fall of Eminem
Over the past two months, Eminem has criticized the President and expressed annoyance with the latter's refusal to respond to his assertions. In October, his freestyle rap slammed President Trump as a racist, war monger, xenophobe, and a hater of all immigrants. This is in spite of evidence to the contrary. After "The Storm" came national attention of Americans either expressing their support or opposition to Eminem's lyrics.
Many people were surprised by President Trump's decision to ignore Eminem. The Commander-In-Chief is known for biting back at his critics. However, the President seemingly decided that Eminem simply was not worth it. Since then, Eminem has bemoaned President Trump's silence, noting feelings of frustration.
Days ago, the rapper stated that watching the news stresses him out and that he has "lines ready" if President Trump responds to him.
The President has not acknowledged Eminem in any form whatsoever.