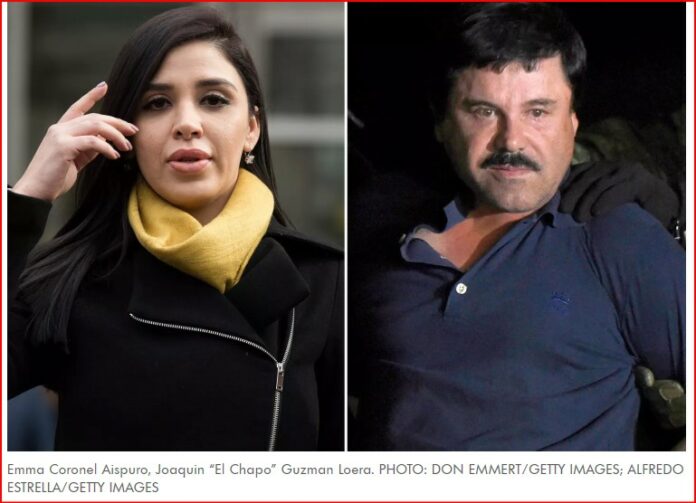 Emma Coronel Aispuro, the former beauty queen and wife of the infamous Mexican drug lord El Chapo aka Joaquin Guzmán Loera, was released from prison on Wednesday. She served a three-year sentence for her involvement in her husband's criminal activities. 
A spokesperson for the Federal Bureau of Prisons (FBOP) confirmed her release, marking the latest chapter in the turbulent life of Aispuro. She married Guzmán Loera at the age of 18 while he was 50. And she became inextricably tied to the dangerous world of drug trafficking.
In 2021, the U.S. Department of Justice identified Aispuro, now 34, as a co-conspirator in the activities of the Sinaloa Cartel, a criminal empire led by her husband between 2011 and 2017. 
One of her most notorious roles involved facilitating El Chapo's dramatic escape from a Mexican prison in 2015. She purchased property near the facility and provided him with a watch equipped with a GPS tracking device, enabling co-conspirators to dig a tunnel leading to his cell. The daring escape sent shockwaves around the world.