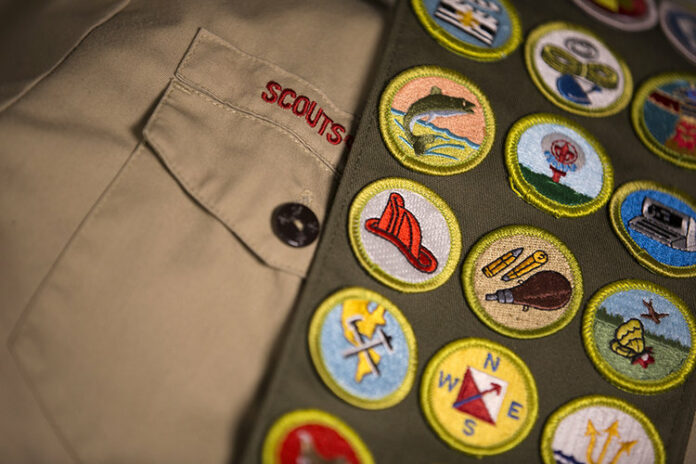 USA Herald (Wilmington, Delaware) — The legal proceedings surrounding the Boy Scouts of America (BSA) have become increasingly convoluted, leaving many stakeholders grappling with a nexus of state and federal laws. A recent twist in the tale: the BSA's Chapter 11 trust is imploring a Delaware bankruptcy court to bar a state suit against two insurance companies—Liberty Mutual Insurance and Travelers Indemnity Co.—brought forth by abuse claimant John Hobbs. But what could this mean for the victims looking for justice?
The core case—officially named "In re: Boy Scouts of America and Delaware BSA LLC, case number 1:20-bk-10343, in the U.S. Bankruptcy Court for the District of Delaware"—was initiated when BSA filed for Chapter 11 bankruptcy protection on February 18, 2020. Chapter 11 is a provision under the United States Bankruptcy Code that allows a business to reorganize its debts. The BSA filed the petition with two key objectives: to equitably compensate the victims of abuse while continuing its core mission.
Recent developments have seen certain insurers in the case filing an emergency motion to stay, or temporarily halt, the Plan Confirmation Order issued by the Bankruptcy Court. These insurers argue that if this stay isn't granted, the settlement plan may never be executed, potentially costing abuse survivors and other stakeholders billions.
Abuse victim John Hobbs is stepping into the legal fray. Hobbs had previously filed a suit in 2016, accusing his former scoutmaster, Joseph Mackey, of abuse. This suit was settled three years before the BSA filed for bankruptcy. Recently, Hobbs began a second suit against Liberty Mutual and Travelers, accusing them of bad faith conduct, negligence, and breaching fiduciary duties.
The crux of the current debacle lies in the Chapter 11 plan's injunction, which bars actions involving insurance policies covering abuse claims. This means Hobbs' lawsuit against the insurers could be in jeopardy if the bankruptcy court agrees with the Trust's position.
Trustee attorney Emily P. Grim argues that permitting Hobbs' state suit would endanger the larger settlement plan, and claims that Hobbs had already had a chance to challenge the injunction during its confirmation. This raises questions about due process and the opportunity given to victims to challenge the plan's components.
On the flip side, Hobbs' attorney, Randall L. Rhodes, asserts that the injunction does not address final judgments like the one in favor of Hobbs, but only claims. He adds that Hobbs is not even a creditor in the bankruptcy case, therefore Missouri law should govern his judgment.
What is abundantly clear is the increasing complexity of this legal battle, which has gone beyond mere issues of abuse to challenge the boundaries of federal bankruptcy law and state insurance laws. Unfortunately, this labyrinthine legal environment is not conducive to the swift justice that abuse victims deserve.
The court's ruling will not only impact Hobbs but will also set a precedent for similar future cases. While one might argue that the legal system is functioning as it should, scrutinizing every angle, the question arises: are the victims' rights being adequately protected amid this legal quagmire?
Reporting by Samuel Lopez | Legal & Insurance News Contributor for USA Herald